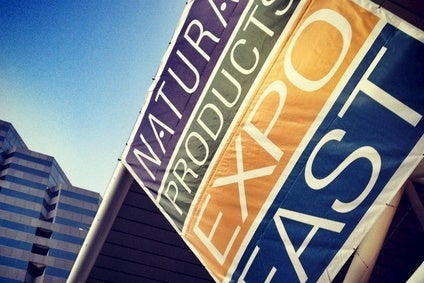 After General Mills' move to buy Annie's, M&A advisor Stefan Kirk took to just-food's pages to argue Lifeway Foods could be a takeover target for Danone. General Mills, meanwhile, battling to improve the performance of its US business revealed it will close two plants. And we took a look at the most eye-catching products being showcased at the Natural Products Expo East show in Baltimore.
just-food's pick: Top ten on-trend products at Natural Products Expo EastNatural and organic food sales are one of the fastest growing channels in US grocery today. It should be little surprise, then, that the sector has fallen into the spotlight. And nowhere is the mounting interest in natural and organic foods more in evidence than this week's Natural Products Expo East trade show in Baltimore.
M&A Watch: Why Danone/Lifeway deal could be on horizonThe over 25x EBITDA valuation in General Mills' recent acquisition of Annie's clears the path for Danone, a main rival in dairy, to pay top dollar for another innovative food business in the US, which it has targeted as a growth geography. A clear candidate, Stefan Kirk of M&A advisors Glenboden, is Lifeway Foods, in which Danone has had a stake for many years and which the French group could feasibly grow by three times within a few years.
On the money: ConAgra confident private-label will improveThe US food group faced questions from analysts about its own-label business after a quarter of falling sales and profits. However, the company sought to soothe concerns about the division's prospects.
Shopper trends: Signs of confidence but promotions centre stageThere is a sense across a number of markets that consumer confidence is improving and the latest data from the just-food international basket, compiled exclusively by IRI, shows the total cost of a shop is, on average, increasing. However, consumers are buying more products on deal and the price gap between brands and own label is shrinking. IRI's Martin Wood crunches the numbers.
Interview: Miguel Bostock, CEO of US snacks group Wise FoodsUS salty snacks group Wise Foods faces some stiff competition but under the ownership of Mexican Coke bottler Arca Continental it believes it can grow. With Arca eyeing rapid growth from its snacks businesses in the US and in South America, Wise Foods is looking to NPD – notably with Hispanic-inspired flavours – to drive sales. Dean Best discussed Wise Foods' strategy with CEO Miguel Bostock.
Sustainability Watch: Deanna Bratter, WhiteWave FoodsWhiteWave Foods, the US-based organic and natural foods specialist, was spun off from dairy giant Dean Foods last year. Deanna Bratter, senior manager of corporate sustainability at WhiteWave, spoke with Ben Cooper about the company's approach to sustainability as an independent operation.
US: General Mills plans to close two US plantsGeneral Mills has set out plans to close two plants in the US as the food group, with sales under pressure, looks to reduce costs.
UPDATE: BRAZIL: Arla: New Vigor tie-up will boost our presenceArla Foods' move to change its business relationship with Brazilian dairy group opens up access to 40,000 retailers in the country.
NORWAY: Thai Union Frozen acquires King OscarCanned tuna maker Thai Union Frozen Products has acquired Norway's King Oscar for an undisclosed amount.
UK: Premier Foods revamp creates three divisionsPremier Foods plc has decided to divide its business into three units to focus on what CEO Gavin Darby called the "most promising growth opportunities" for the UK food group.