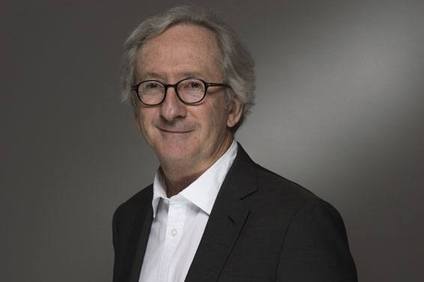 Danone this week said Franck Riboud will step down as CEO after 18 years leading the French food giant. Across the Channel, the UK government announced plans for a food crime unit to tackle fraud. In emerging markets, Lactalis struck a deal to buy dairy assets from Brazil's BRF, while Egyptian snack group Bisco Misr said Kellogg had expressed an interest in buying the business.
Change at the top at Danone
Franck Riboud is to step down from his role as CEO at the French food group, to be replaced by deputy Emmanuel Faber. Click the headline to read our coverage of the move, including news, analysis and commentary.
UK: Food crime unit to be established
The UK government is to set up a food crime unit in a bid to improve consumer confidence in the country's supply chain.
ITALY/BRAZIL: Lactalis's Parmalat to buy 11 dairy plants from BRF
Lactalis-controlled Italian dairy group Parmalat looks set to acquire 11 dairy plants in Brazil from local food processor BRF.
EGYPT: Bisco Misr says Kellogg eyeing majority stake
Egyptian snack maker Bisco Misr has said cereal giant Kellogg is eyeing a majority stake in its business.
Deal or no deal: Will United Biscuits owners float or sell?
Blackstone Group and PAI Partners are progressing with plans to offload UK Jacob's-to-McVitie's manufacturer United Biscuits. The question on everyone's lips is whether the business will be floated or sold. Katy Askew reports.
FRANCE: Thai Union to buy MerAlliance
Thai Union Frozen Products (TUF) is to buy French smoked salmon producer MerAlliance.
UK: Heinz halves sugar in latest ketchup launch
Heinz has introduced a new stevia-based version of its tomato ketchup in the UK.
just the answer: Amul MD Dr K Rathnam on the group's growth agenda
Indian dairy giant Amul is gearing up for growth. The company is preparing a push into the value-added nutraceuticals sector in India while, further afield, the co-operative intends to start manufacturing in Europe and Singapore by early 2016. Newly-appointed managing director Dr K Rathnam speaks to just-food about Amul's future.
Comment: Competition to rise as dairies invest in whey production
Arla Foods this week announced a plan to invest in its whey protein production capacity. It is a wise move but the co-op is far from alone in pursuing this strategy, with various dairy firms stepping up production to meet growing global demand. As activity increases so too could competition, Katy Askew suggests.
Focus: Fonterra looks to broaden innovation horizons
New Zealand dairy giant Fonterra has joined with the Australian science agency, the Commonwealth Scientific and Industrial Research Organisation (CSIRO), in a strategic research partnership in a bid to seek solutions from outside the dairy sector. Ben Cooper reports.