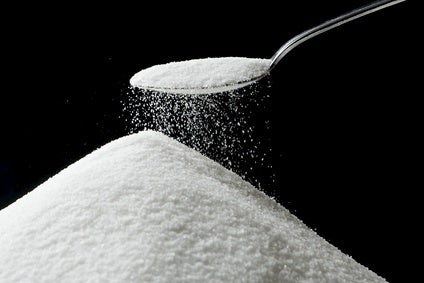 Sugar is firmly at the centre of the diet and health debate in the UK – and this week we reflected on recommendations from government advisers to lower the guidance on how much of the ingredient should be consumed. Elsewhere, we analysed General Mills' annual results and where the US food giant goes from here, shone the spotlight on China's slowing biscuit market and looked at why more companies are putting more of their sustainability efforts into their supply chains.
In the spotlight: UK examining more radical levers to cut sugar intake
The UK government's policy on high sugar foods has once again been placed front and centre as new research argues the advice for the recommended intake of added sugar should be halved. Government agency Public Health England has responded with a pledge to further probe measures to support sugar reduction, including tightened controls around advertising and promotions – as well as "fiscal levers" such as a sugar tax. Katy Askew reports.
Sustainability Watch: Supply chain focus comes down to four-letter word
Among all the sustainability issues food companies are addressing, agricultural supply chains are month by month becoming an ever more predominant focus. In his fiftieth Sustainability Watch feature, Ben Cooper reflects on why.
Editor's viewpoint: Domestic challenge for General Mills
General Mills chief Ken Powell did his best yesterday (25 June) to be positive despite a surprise fall in sales in the US food giant's fourth quarter rounding off a challenging year for the company. Powell insisted General Mills had plenty of ways to revitalise its top line but the Cheerios and YOPLAIT owner faces another challenging year.
Interview: Ben & Jerry's backs GMO labelling in US
Ben & Jerry's is supporting the campaign to introduce GMO labelling in the US. Unlike the majority of conventional US food manufacturers, the Unilever-owned ice cream maker is also throwing its weight behind the introduction of such legislation on a state-by-state basis. Katy Askew spoke to Ben & Jerry's social mission activism manager Chris Miller to find out more.
BRICs and beyond: Is there still opportunity in China's biscuit market?
China's biscuit market has seen rapid growth in recent years. However, as the category matures the pace of expansion is slowing. With category leader Mondelez International struggling, is there still room for growth in the sector? Katy Askew reports.
EGYPT: Nestle opens confectionery plant
Nestle has opened its first confectionery plant in Egypt as it looks to tap into the "rapid" growth of the country's snack market.
EGYPT: Almarai, PepsiCo JV plans Egypt expansion
The venture between Saudi Arabian group Almarai and PepsiCo is lining up further investment in Egypt.
FRANCE: Industry hits out at plans for traffic light-style labels
French food industry trade body, ANIA, has signalled its opposition to the Government's plans to introduce a 'nutritional' colour code on packaging.
FRANCE: Doux in partnership talks but not for sale
French poultry firm Doux has been approached by several unidentified parties over possible partnerships but is not up for sale.
AUS: Coca-Cola launches flavoured milk in Australia
Coca-Cola Co. has decided to enter the flavoured milk market in Australia with the launch of a coffee-flavoured line called Barista Bros.