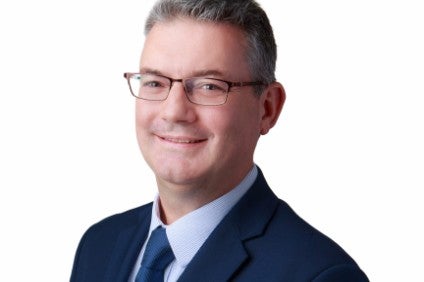 Kerry Group has announced Edmond Scanlon, the head of the ingredients and packaged food company's operations in Asia Pacific, will replace Stan McCarthy as CEO.
Scanlon, who has worked for Kerry for over 20 years, will succeed McCarthy this autumn. McCarthy, who has spent 40 years at the Mattessons maker, with nine as CEO, will retire on 30 September.
"The board wishes to thank Mr McCarthy for his outstanding leadership as chief executive and for his career-long contribution to the growth of the organisation since 1976," Kerry said in a statement alongside the publication of its annual results this morning.
Scanlon joined Kerry in 1996 as part of the company's graduate development programme. In 2004, he became the vice president of finance, supply chain and operations of Kerry's global flavours division in 2004. Three years later, Scanlon was appointed vice president for mergers and acquisitions for the company's business in the Americas region. In 2008, he moved to become global president of Kerry's functional ingredients and actives unit. In 2012, Scanlon was appointed president of Kerry's business in China and became president and CEO of the group's operations across Asia Pacific in November 2013.
Kerry's results in 2016 included a fall in net profit due to factors including the fair value movement on cash flow hedges and the re-measurement of retirement obligations. Total comprehensive income in 2016 fell to EUR387.3m (US$408.1m) versus EUR627.3m in the year-ago period. On an adjusted basis, however, post-tax profit increased to EUR533.1m from EUR525.4m in 2015.