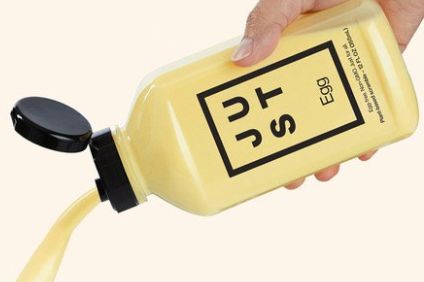 Just, the company supplying egg-free products formerly known as Hampton Creek, has reportedly outlined an ambition to go public.
Josh Tetrick, Just CEO and founder of the business, suggested the company has plans to offer shares.
"At some point, we'll enter the public markets," Tetrick reportedly told Bloomberg. "No timeline for it, but at some point we'll do it. We'll see that as a financing event."
Beyond Meat, a peer among the growing number of companies offering plant-based products, listed earlier this month, with its shares closing a debut session on Nasdaq at US$65.75, having been priced at $25. At the close of trading yesterday (16 May), Beyond Meat's shares were worth $92.92.
Tetrick said Beyond Meat's move was "a great thing", adding: "When we raise capital, it attracts investors to the space, and when others have really successful IPOs, like Beyond Meat did, it brings more attention to everyone."
He set up Hampton Creek in 2011. Since its formation, the company has received funding from investors including Hong Kong-based businessman Li Ka-shing and Yahoo co-founder Jerry Yang.
This year, Just has entered China and signed deals to launch its products in Europe.