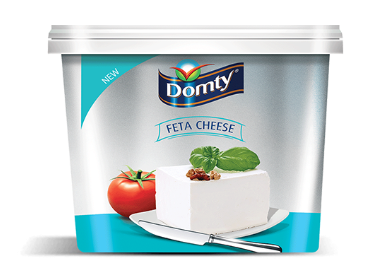 Egypt's cheese maker Arabian Food Industries said it will continue to pursue its domestic and international expansion with plans to enter the baked goods market in the first quarter.
In a filing to the Egyptian stock exchange this week, the company, better known as Domty, also said it is seeking to start production of new products in 2018, such as flavoured milk, as well as baked goods.
After announcing in October it planned to set up a new branch and distribution centre in the Rwandan capital of Kigali, Giza-based Domty said this week it is "maintaining procedures to establish its brand" in that country. The project was expected to come on stream this quarter and the facility will primarily focus on white cheese products, the company said at the time.
Along with a range of packaged cheeses, Domty also produces fruit juices, all under its namesake brand. The company exports to 35 countries worldwide, including the Middle East, Europe, North America and Africa, according to its website.