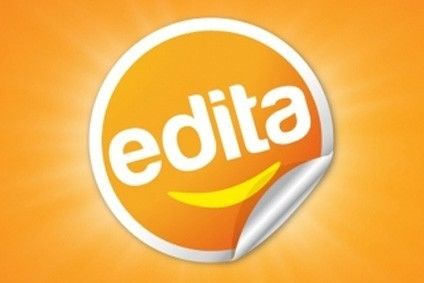 Egypt's Edita Food Industries has taken full control of its confectionery subsidiary after buying out a minority interest.
The Cairo- and London-listed business said in a stock exchange filing it has concluded an agreement to purchase a 22.7% stake in Edita Confectionary Industries (ECI) held by the Greece-based company Confindel for EGP55m (US$3.1m), giving it a 99.98% controlling share in the sweets venture.
"This purchase will allow the company to make full use of economies of scale as it works to capture further gains from the growing demand for candy products, one of the fastest-growing segments in Egypt's snack-food market," Edita Food Industries explained in the filing.
Edita Confectionary Industries is a joint business venture based in Beni Suef, Egypt, that was formed by the parent company and Confindel in 2008. It manufactures candies, toffees and jellies.
Meanwhile, Edita said it is introducing a new confectionery product under its MiMiX Candy brand.
The company is launching BonBon, juice-filled stick candies, after commissioning a new production line at the so-called E15 facility in Beni Suef. Edita said it invested EGP62m in the new line.
In 2017, Edita signed a memorandum of understanding with Morocco's Dislog Group to form a $10m manufacturing and distribution joint venture for its products – Edita Food Industries Morocco.