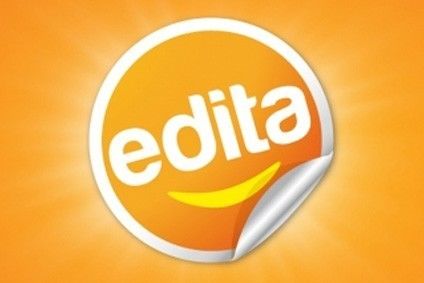 Egypt's Edita Food Industries has fired up a second production line at its E08 factory and launched another product, Todo Donuts.
The first product off the tracks at the new facility, located in the Polaris Industrial Zone in Sixth of October City, was a wafer launched in July.
A spokesperson for Edita said the new facility – which opened in July – could host up to 11 new lines.
The snacks manufacturer is known for brands including Molto, Bake Rolz, and cake range Todo. It also has the local rights to produce Hostess Brands' HoHos product.
The company said the launch of the new Todo Donut "reinforces Edita's expansion strategy and further consolidates its position as a leading company in the packaged snack food market".
It said the new launch will be followed by a variety of doughnut products.
Edita chairman and managing director Hani Berzi said: "This newest addition to a series of new lines to be housed at the E08 facility will allow us to further deliver on our strategy of deploying innovation and product differentiation to launch new products as we seek to continuously optimise our portfolio.
"Meanwhile, our continued investment to expand our manufacturing base underscores our confidence in the fundamentals of our market and its potential to create compelling new shareholder value."
Edita has five production facilities encompassing 28 production lines, as well as a nationwide distribution network. The firm's customer base includes more than 67,000 wholesale and retail customers, while it exports to more than 16 markets in the region.
In July Edita posted a loss, blaming higher inflation and interest costs.
Plans for its new factory were first announced back in August 2015.