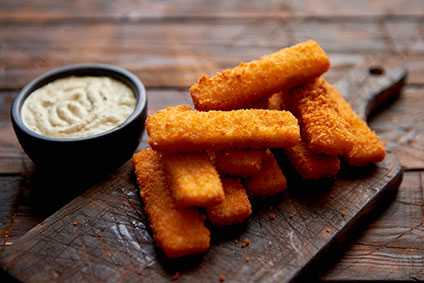 Eight Fifty Food Group, the UK meat and seafood business, has expanded its reach in fish and shellfish with another deal in Europe.
Greenland Seafood based in Hamburg, Germany, has been snapped up by Eight Fifty for an undisclosed sum. The German business is officially known as AliSa International and supplies frozen products such as breaded fish, shrimp, finger foods and fish fillets under its own Sea Side brand and also for private-label clients.
Previously trading as Royal Greenland Group until 2013, the company operates two manufacturing plants in Wilhelmshaven in Germany and Boulogne-sur-Mer in France, employing a total of around 600 people.
Eight Fifty was founded last year after private-equity firm CapVest bought the UK-based business Young's Seafood. CapVest also owns pork products manufacturer Karro Food Group, purchased in 2017. Soon after being established, Eight Fifty acquired the meat company M&M Walshe Holdings in Ireland, and last month, media reports suggested it was considering going public with a listing in London.
With the deal for Greenland, Eight Fifty said it will now have sales in the region of GBP1.7bn (US$2.1bn) and 8,000 workers spread across 21 plants in the UK, Ireland and mainland Europe.
Allan Jensen and Patrick Barinet, who have led Greenland for more than ten years, will remain with the business.
Di Walker, CEO of Eight Fifty, said: "We have long been impressed with Greenland Seafoods' strong track record, expertise in frozen seafood and long-standing relationships with its customers across Germany, France and the rest of mainland Europe. We're delighted to welcome Greenland into the Eight Fifty Food Group and look forward to continuing our growth journey with them as part of our expanding portfolio."
The deal is subject to approval from competition authorities in Germany and France.
Jason Rodrigues, a partner at London-based CapVest, said the purchase of Greenland is "consistent with our ambitious strategy to pursue acquisition-led growth opportunities aimed at positioning Eight Fifty as a market leading European food group".
He added: "Greenland has the potential to serve as Eight Fifty's platform for further acquisitions in European seafood as well as other complementary products."