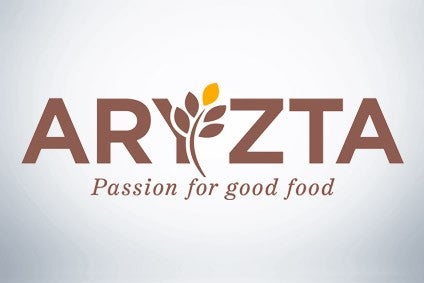 Elliott Advisors (UK), the fund manager that ARYZTA said yesterday (7 December) had made a "conditional offer" to take over the struggling European bakery business, has laid out the requirements of its bid.
The unit of the New York-based fund Elliott Management said it is seeking to satisfy two conditions. Firstly, that the Aryzta board "recommends or takes a neutral position on Elliott's offer", and secondly, that the bakery firm "enters into a transaction agreement with Elliott, as is standard in such transactions".
Despite earlier talks between the two parties being called off in October without any deal being made, Elliott said in a statement the transaction agreement was negotiated at the time, and "is in near-final form". It added that any postponement of Aryzta's annual general meeting, slated for 15 December, "is not a condition to the offer".
Zurich-headquartered Aryzta, which is listed in both Switzerland and Ireland, said yesterday its board would "carefully consider the offer in accordance with its fiduciary duties and processes in due time".
The offer has been made at CHF0.80 per share (89 US cents), and, according to a report in the Irish media, would value the company at EUR734m (US$887.9m).
Aryzta has seen its sales and profits dwindle in the last few years, and has also accumulated a substantial debt pile, with former CEO Kevin Toland, who left the company in November for no specified reason, instigating the disposal of non-core assets. In the meantime, its two largest investors – Cobas Asset Management and Veraison Capital – had been calling for more disposals, and have pressed for a simplified business model to turnaround the company.
Yesterday, Aryzta said it was selling its take-and-bake pizza business in North America to US-based private-equity firm Brynwood Partners. The region has been a key area where the bakery firm has struggled of late.
Elliott Advisors (UK) added in its statement: "The public tender offer for all publicly held shares in Aryzta would be subject to customary offer conditions which were also negotiated with Aryzta in October. Elliott looks forward to receiving a response from Aryzta's board of directors."