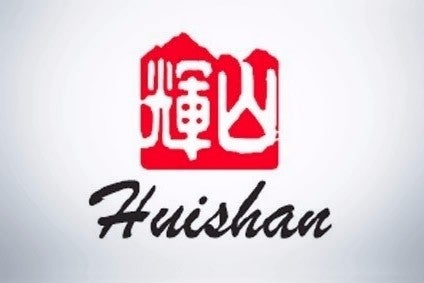 Huishan Dairy, the China-based dairy business rocked in recent weeks by allegations of misappropriation of funds and director resignations, has announced it now has one person on its board – its chairman and majority shareholder Yang Kai.
The Hong Kong-listed company, which has seen trading in its shares suspended indefinitely, had been left with two directors after eight stepped down from the board between 30 March and the early weeks of April, although some have remained in executive roles.
The resignations had left Mr Yang and Ge Kun, the executive director in charge of treasury and cash operations, as the two members of Huishan Dairy's board.
However, Huishan Dairy has not been able to contact Ms Ge since she wrote to Yang on 21 March to say she would take a leave of absence due to "recent work stress", which "had taken a toll on her health".
On Friday (26 May), Huishan Dairy said Yang had invoked the company's articles of association and "come to the view Ms. Ge had vacated her position as a director of the company with immediate effect".
The group added: "Mr. Yang Kai continues in his efforts to identify potential candidates for directorships in the company."
It was on 24 March when Huishan Dairy halted the trading in its shares in Hong Kong after the company saw its stock plummeted by over 85%. It was unclear at the time what sparked the fall in Huishan Dairy's share price. Business publication Barron's Asia quoted Yang Kai as saying the fall in the company's stock was due to a short-seller attack. Huishan had been the subject of scrutiny from US short-seller Muddy Waters. In December, Muddy Waters accused Huishan Dairy of mis-stating its profits.
Yang also told Barron's Asia allegations carried by Chinese website Sina Finance were false. According to Barron's Asia, the website had claimed a "major shareholder" in Huishan Dairy had used CNY3bn on the dairy firm's balance sheet to invest in Chinese real estate and was unable to recoup the money. The Huishan Dairy chairman owns 73% of the company through investment vehicle Champ Harvest.
Days later, Huishan Dairy provided an update on its financial position, revealing it had met with its creditors after missing interest payments.
In a stock market filing, Hong Kong-listed Huishan Dairy said it "does not believe" there has been "any misappropriation", while it has met with government officials and creditors to discuss its payments.
In early April, Huishan Dairy reported Ge to the Hong Kong police as a missing person.
Earlier this month, Huishan Dairy received a demand from the Bank of China to pay a US$50m loan by 16 May. The company has not disclosed whether that loan has been paid.