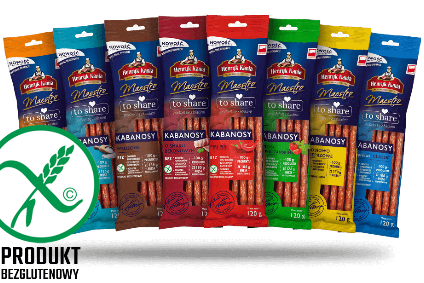 Poland's Henryk Kania is inviting proposals from financial institutions to raise funds for working capital as the meat processor undergoes restructuring following operational difficulties.
Henryk is seeking between PLN25 (US$6.5m) and PLN50m either in the form of a loan or other funding, according to a filing with the Warsaw Stock Exchange. Based in the city of Pszczyna in south-west Poland, the company said it expects the process to find a lender to be completed by the end of July.
The company manufactures traditional Polish pork sausages Kabanos, cold meats, ham, pate, bacon and frankfurters. It supplies retail chains in Poland, including Jeronimo Martins' Biedronka, Carrefour and Lidl.
In June, Henryk announced it had "significantly" reduced production and was considering halting output completely amid a 30% increase in raw material costs, which led to the firm needing additional funding to support the business. It then hired the services of a financial adviser to develop a restructuring plan to satisfy existing creditors.
In February, Henryk said it was exploring the option of bringing in an outside investor, either in the form of a private-equity fund or industry player.
Henryk said it has cut the range of products in its portfolio to improve cost efficiency, with the adjustments to production levels expected to take eight weeks from the date of securing the new funding.