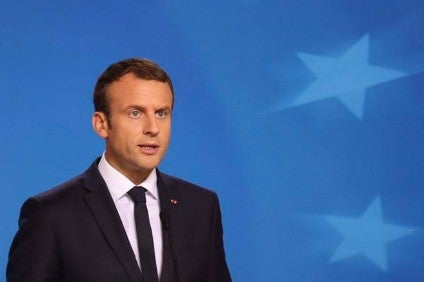 France's President, Emmanuel Macron, has set out plans to radically change the country's food pricing system as part of an ambitious farm-to-fork reform programme for the sector.
Closing a major debate earlier this week, held symbolically at the Paris Rungis wholesale market, Macron said it was no longer acceptable that one-third of farmers and growers in France had to live on less than EUR350 a month.
He promised to shake up the current "balance of power" between producers, food processing firms and retailers.
A tougher line would be taken on low prices and discounting and a higher loss-leader threshold for retailers established, Macron underlined.
Legislation will be prepared early next year reversing the current system of food pricing. In future, prices will be calculated on the basis of production costs instead of being imposed by retailers.
However, Macron added: "I call on all of the parties concerned to show their commitment [to this new approach] and for it to be reflected in the commercial negotiations which are in the process of starting."
The French food industry association, the ANIA, welcomed Macron's proposals, highlighting raising the loss-leader threshold for food products and regulating discount pricing "would provide the conditions for farmers, food processing groups and retailers to grow and be competitive while allowing them to better meet customers' expectations in terms of product quality and environmental impact".
The ANIA's president, Jean-Philippe Girard, said the proposals marked "a fresh start for the sector as a whole" and "a strong determination to bring the price 'war' to an end".

However, Girard said it was "regrettable" the new measures would not be applicable to the commercial negotiations set to begin at end of the month.