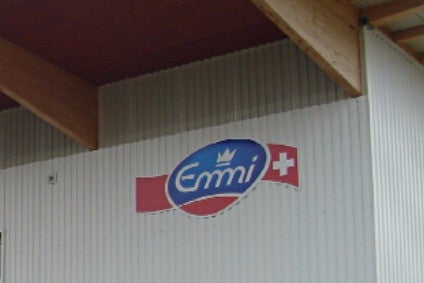 Swiss dairy group Emmi is expanding its presence in the organic dairy sector in the US through the acquisition of California-based organic dairy Cowgirl Creamery Corp. and the associated Tomales Bay Foods.
Emmi said the move will "strengthen" its presence in organic milk and speciality cheese. Financial details of the transaction were not disclosed.
Tomales Bay Foods and the Cowgirl Creamery Corporation were founded in 1997 by Sue Conley and Peggy Smith in Point Reyes, California. The business operates two Cowgirl Creamery retail locations and an online store, which sells cheeses from the US, UK and other European countries.
The business also manufactures a range of cheeses that include soft, semi-hard and aged artisan cheeses. All products included in the range are organic, with the milk used for processing sourced from Marin and Sonoma counties in northern California. Mt Tam – the most popular cheese – is named after Mount Tamalpais, the highest peak in the Marin Hills.
Urs Riedener, Emmi's CEO, said: "Tomales Bay Foods and Cowgirl Creamery are an excellent addition to our portfolio of sustainably produced premium speciality cheeses in the US. Together with Cypress Grove Chevre and Redwood Hill, the two companies will form a powerful network for extraordinary dairy products in California."
Emmi, which generates 44% of sales internationally, is focused on growing its international business organically and through M&A. Of particular interest to Emmi are companies in niche markets that operate in countries where Emmi is already active, Emmi said.
The company said North America is its most "important international market". In North America, Emmi operates subsidiaries including Emmi USA, Emmi Roth USA, which was acquired in 2009 and Cypress Grove Chevre, purchased in 2010. In 2013, Emmi acquired a 22% stake in US-based The Icelandic Milk and Skyr Corporation. Last year, Emmi acquired the cheese business of JL Freeman, as well as organic and goat's milk supplier Redwood Hill Farm & Creamery.