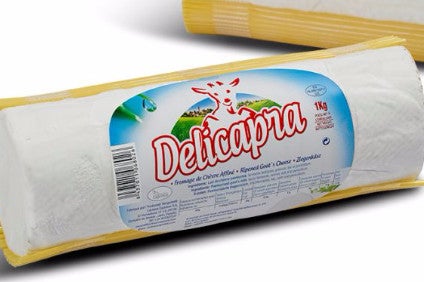 Swiss dairy group Emmi is expanding its investment in the goat's milk sector with the acquisition of an 80% stake in Spanish producer Lácteos Caprinos.
The company already owns a number of goat's milk businesses, including Cypress Grove and Redwood Hill Farm in the US and Bettinehoeve, Goat Milk Powder and AVH Dairy in the Netherlands. Emmi said the addition of Lácteos Caprinos will be "very well integrated into the existing network".
Based in Campillo de Arenas in southern Spain, the company employs around 30 staff and generates annual sales of around EUR13m (US$13.6m). The company manufactures half-finished curd for industrial customers and goat's milk cream cheese sold via retail channels under the Delicapra brand.
Spain is Europe's second-largest goat's milk producer and Emmi said the deal would increase its access to this "attractive market". The Swiss group added that it plans to grow the local business in the medium term as well as utilise synergies to enable Lácteos Caprinos to operate on a global scale.
Emmi noted: "The stake in Lácteos Caprinos makes Emmi's goat's milk network stronger in terms of procurement."
Emmi is acquiring the stake from Lácteos Caprinos' owners, Pedro Mantilla and Francisco Sainz, who will retain a 20% ownership of the group. Following the transaction, Mantilla amd Sainz will continue in their roles as managing director and chief operations officer.
This transaction is scheduled to close in January 2017. The parties have agreed not to disclose the purchase price.