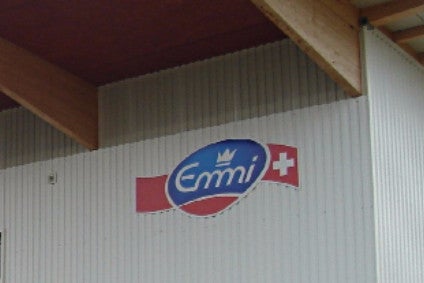 Higher international selling prices and lower operational costs have seen Emmi post an increase in full year profits despite a sales fall for the period.
Net income rose 9.9% to CHF120.2m (US$123m).
EBIT increased 10.7% to CHF188.9m.
The increases came thanks to margin improvement, achieved mainly by price increases on Swiss export products abroad, lower procurement costs in Switzerland and abroad, the implementation of rationalisation and productivity-raising measures, the discontinuation of business with "insufficient" margins, and what Emmi claimed was "good performance of key brand concepts".
Sales however fell 5.6% and 3% on an organic basis to CHF3.2bn.
Urs Riedener, CEO Emmi Group, said:"The pleasing results are attributable to a marked increase in our earnings abroad. We sold two companies in 2014 that were weak in terms of earnings, we intensified the operational excellence programmes in our subsidiaries and we diligently implemented the necessary price increases in Eurozone countries. In addition, our established, high-margin brand concepts prevailed, even in challenging conditions. I am very pleased that we were able to achieve this increase in profits without outsourcing production abroad."
Performance by segment
Switzerland: "Competitive pressure intensified in the second half-year"; sales -5% to CHF1.8bn.
Americas: Sales fell 5% but excluding currency and acquisition impact were up 2.8% to CHF798.1m with "solid growth" in the US and Tunisia.
Europe: sales fell 4.2% to CHF487.3m or 0.8% on an organic basis, a "remarkable result" given Euro weakness, low milk prices and price increases on Swiss exports.
Global Trade: Sales -19.1% to CHF135.2m mainly due to a reduction in butter and milkpowder exports