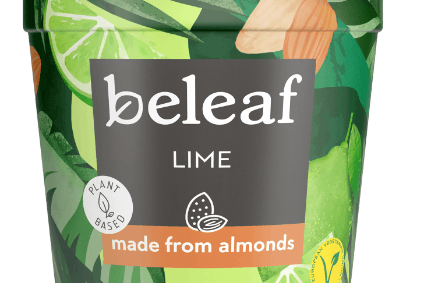 Switzerland-based dairy group Emmi is targeting the plant-based dairy alternatives market with the launch of a new product line, Beleaf.
Emmi said it is aiming to compete with "imported vegan products" through the range, which will be sold through domestic retailers.
Beleaf's dairy-free line-up consists of yogurt alternatives, drinks and shakes based on almonds or oats. Emmi's coffee drinks are also sprouting a vegan offshoot in the shape of Emmi Caffè Drink Almond Macchiato.
The company said: "More and more consumers are eating vegetarian or vegan food from time to time. This trend looks set to continue. In countries such as the US, it is already much more advanced. In response to this development, Emmi is launching its own vegan line under the brand Beleaf."
Emmi is keen to point out that it is no stranger to vegan products. In Switzerland it has produced a variety of almond-, cashew- and lupin-based plant products for its trading partners since the 1990s and it has a majority stake in the Austrian organic company Hale.
But this is its first major plant-based launch in its domestic retail market.
Urs Riedener, CEO of Emmi, said: "The continuing trend towards a vegetarian or vegan diet makes it an economic necessity to get on board with this development. Not only do we have the appropriate production facilities, but also a great deal of expertise in plant-based foods."
Read: Plant-based priorities – dairy companies with a stake in dairy-free