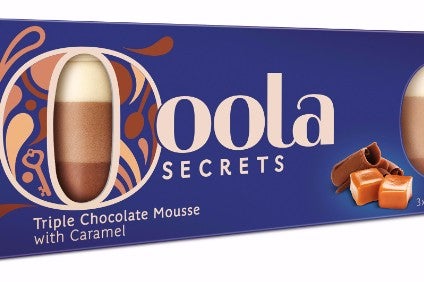 Emmi has made the UK latest market for its recently-developed desserts range, Ooola Secrets.
The Switzerland-based dairy group first launched the brand in its home market and neighbouring Austria in September.
Julie Plant, the managing director of Emmi's UK business, said the company believed the country's consumers wanted an "everyday dessert or treat". There are two varieties in the range: a chocolate and raspberry mousse including chocolate chips; and a triple chocolate mousse which has a liquid caramel core.
Emmi is targeting adults aged 25-44 years-old. The company has secured listings for the products in retailers including Tesco and Costcutter.
The desserts are sold in packs of three 60g pots, at a recommended retail price of GBP2.39 (US$3.12).
In August, Emmi lowered its forecast for its annual underlying sales after reporting "disappointing" first-half revenues amid challenges facing its European business.
Sales from Emmi's European division, which excludes Switzerland but takes in the Benelux, Germany, Italy, Austria, the UK and a unit in Spain, fell 2.1% when excluding currency and the impact of recent M&A.
It said the weakness of sterling against the Swiss franc and the euro "negatively impacted" Onken yogurts and the Italian desserts of its A-27 unit in the UK.