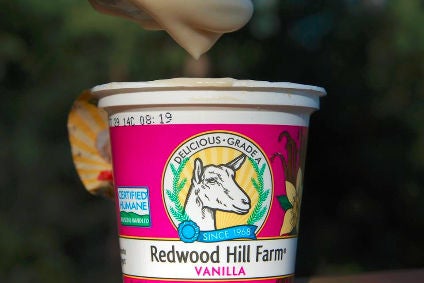 Emmi booked a rise in sales during 2016 but revealed the Switzerland-based dairy group said its domestic sales continued to decline due to pressure from "retail tourism", increased imports and "economic uncertainties".
The company said group sales increased 1.4% in 2016, rising to CHF3.26bn (US$3.29bn).
Emmi's top line was supported by acquisitions in Europe and the Americas, including the purchases of Redwood Hill in the US and Bettinehoeve in the Netherlands. The company also benefited from favourable currency exchange. As a result, sales were up 8.5% in the Americas and 6.5% in Europe, offsetting a 2.9% decline in Switzerland.
"Import and price pressure in Switzerland were challenges that characterised 2016," CEO Urs Riedener noted. Emmi added its domestic sales continued to feel the impact of retail tourism which "continues to be strong".
On an organic basis, stripping out acquisitions and forex, Emmi's sales declined by 1%. Organic growth in the Americas region – which rose 2.8% – offset the drop in Switzerland and a 0.2% decline in Europe. "With the organic growth in the business division Americas, we were able to offset the drop in sales in Switzerland only to a certain extent. The development of niche markets such as organic and goat's milk products, the support for our brand platforms and various recent acquisitions should have a positive effect on our sales in future," Riedener added.