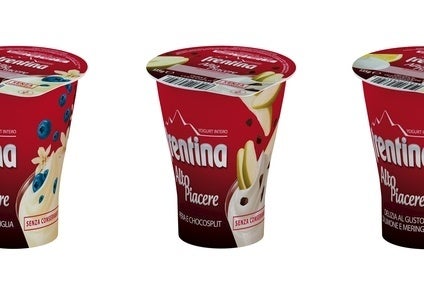 Emmi, the Swiss dairy group, has decided to sell its under-pressure Italian yoghurt arm Trentinalatte.
Investment fund The Livia Group, which has farming assets in its portfolio, has acquired Trentinalatte, the business at the centre of a profit warning from Emmi in August.
Emmi cut its forecast for annual earnings after booking an impairment charge on Trentinalatte, which the company said was doing business in a "challenging" yoghurt market in Italy.
Announcing the deal, struck for an undisclosed sum, Emmi said today (6 October) "all options" for Trentinalatte's future had been considered.
"Having thoroughly scrutinised a large number of potential buyers, Emmi has decided to sell the company to The Livia Group. In The Livia Group, we're very glad to have found an investor who is capable of doing justice to the potential of the company's employees and of its location. The Livia Group will be taking on all employees and has the expertise required to guide Trentinalatte into a successful future," Emmi said.
Livia's portfolio, which spans agriculture, real estate and art, includes an olive oil plantation in Italy and an apple plantation in Macedonia.