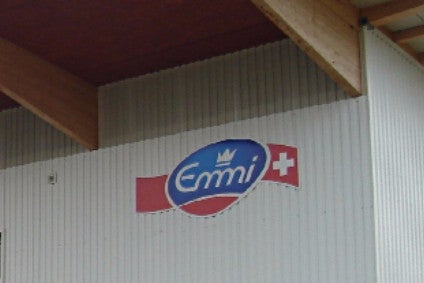 Emmi, the Switzerland-based dairy group, today (4 October) announced it had drawn up "specific objectives" in four areas related to sustainability.
The company behind brands like Emmi Caffè Latte ready-to-drink coffee and Onken yogurt set out pledges on carbon dioxide emissions, milk production, waste and employees. It is the first time Emmi has publicly laid out goals on the issues. The business said the targets had been set after talks with "various stakeholders", including the WWF.
"Consumers are increasingly demanding true commitment from companies. However, they also reward this commitment with their loyalty. In this respect, Emmi's ambitious sustainability efforts are an important prerequisite for future business success," Emmi CEO Urs Riedener said.
Emmi is, for example, looking to reduce its CO2 emissions by 25% by 2020 from their level in 2014.
The company, meanwhile, said it wants to "process milk from sustainable production" and has given its suppliers in Switzerland a series of criteria they will have to meet by 2020.
The business also set a 2020 date for its commitments on waste and on staff. By that date, Emmi wants to cut food and packaging waste by 20%. It has also set an aim of filling half its vacancies from internal candidates.
Emmi will publish a review of its progress in a report next summer.