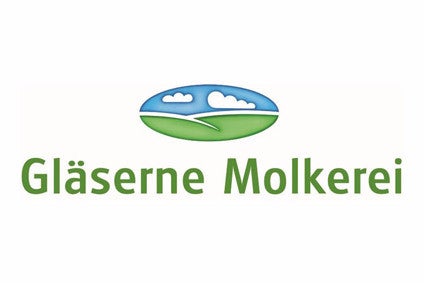 Swiss dairy manufacturer Emmi has increased its stake in Gläserne Molkerei, taking full control of the German organic milk processor as it looks to expand in the organic dairy space.
Emmi, which first took a stake in Gläserne Molkerei in 2012, said that the move would allow it to capitalise on the trend towards "natural, sustainably produced dairy products". Previously, Emmi held a 76% stake in Gläserne Molkerei.
Urs Riedener, CEO of Emmi, explained: "Natural, sustainably manufactured products are a major trend in the dairy business, which Emmi wants to take even better account of in the future. In Gläserne Molkerei we have a very strong niche company that offers lots of potential for the future."

Emmi is already the largest organic dairy manufacturer in Switzerland. Internationally, its organic interests include lactose-free organic dairy products from US firm Redwood Hill Farm & Creamery, the organic desserts produced by Italy-based Rachelli. The group's largest organic business is Gläserne Molkerei.

Gläserne Molkerei produces a premium range of milk, milk powder, cheese, butter, cream and yoghurt products. The company employs around 100 people across d two sites in Münchehofe and Dechow. The business generates sales of "just under EUR100m (US$109m)", Emmi revealed.
Gläserne Molkerei will operate independently from Emmi, the Swiss group revealed. The company said that the purchase price and financial details of the transaction are not being disclosed.
—-
What will drive M&A in the food industry between now and into 2018? just-food has exclusive research in the area.
The full report will be available from the site in mid-February. However, those who take out an annual subscription to just-food before 31 January – at a 35% discount on standard pricing – will receive free copies of both 'Drivers of Food Industry M&A' and another recent report, 'How Brands Can Win in Online Grocery'.
To take advantage of this offer click here.