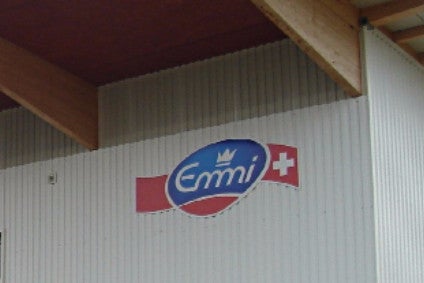 Swiss dairy group Emmi plans to increase its stake in Chilean dairy Group Surlat as part of its international growth drive.
Emmi said Kaiku Corporación Alimentaria, in which it owns a 73% stake, will raise its shareholding in Surlat from 60% to 85-95% of outstanding capital. Emmi will therefore have a 62-70% holding in Surlat.
Announcing the move, Emmi said it is investing in a company that is "well positioned in the dairy industry". According to Emmi, Surlat is Chile's number supplier two supplier of lactose-free products and the largest producer of UHT milk in Chile.
Surlat manufactures dairy products at its facilities in Pitrufquén and cheese in Loncoche. In addition to basic products, Surlat produces and markets a lactose-free range of products, probiotic products and products aimed at children.
Urs Riedener, CEO of Emmi, said: "Increasing its stake in Surlat enables Emmi to strengthen its base in South America. Chile is a market with good growth potential in the dairy industry."
Emmi said Surlat's growth has been inhibited by the "challenging economic environment" seen in Chile for the past two years. However, the company noted signs of recovery in recent months. "Emmi firmly believes that Surlat will return to growth and that the Chilean market harbours good potential," the company insisted.
The transaction is expected to be completed by the end of August 2016. Financial terms were not disclosed but Emmi did reveal the business generates sales of CHF90m (US$90.8m) per year.
The move is part of Emmi's strategy I to reduce its reliance on the stagnant Swiss dairy sector and increase its exposure to international markets. Emmi wants to increase overseas sales from the current level of 44 % to around 50 % in the medium term. This growth is to be achieved organically and through acquisitions, with growth markets outside of Europe becoming increasingly important, Emmi indicated.