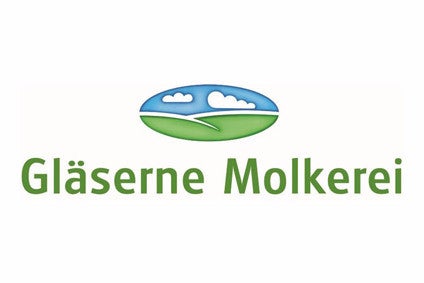 Emmi-owned German organic milk processor Gläserne Molkerei boosted production of organic milk by 25% in 2016 and is preparing to step up production of yogurt, the company has told just-food.
Speaking at the international Biofach organic trade fair in Nuremberg last week, Klaus Frericks, the managing director of Gläserne Molkerei, said: "We are now producing a total of about 120m litres annually of organic and regular milk combined. We now plan to increase production of other products too. We will increase yogurt production this year in addition to butter and cheese but we have not set levels as yet."
Frericks said yogurt represents around 10% of the company's overall portfolio and Gläserne Molkerei plans to "double that figure in the next few years".
Meanwhile, Frericks revealed plans to launch a new kefir yogurt line, which along with existing products will be sold in Gläserne Molkerei's domestic market. Frericks said while it was too early to give details, the move was in response to "consumer demand". He added: "We will be making kefir this year but we have not discussed production levels as yet," he added.
Swiss dairy manufacturer Emmi acquired full ownership of Gläserne Molkerei last year. The German company is operated independently and has a workforce of around 100 producing a range of milk, milk powder, cheese, butter, cream and yogurt products across its two sites in Münchehofe, in the east of Germany and in Dechow in the north.
Frericks said Gläserne Molkerei's turnover is around EUR85m (US$89.5m) and the company is eyeing growth in sales of its organic products of between 5% and 10% in the year ahead.