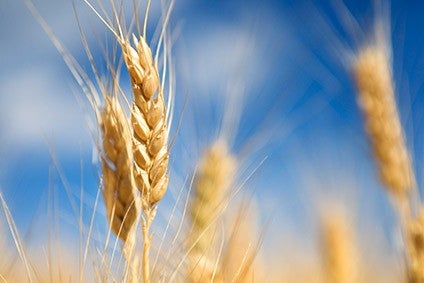 The UK government has launched a consultation that could open the doors to gene editing in England now the country is free from European Union legislation.
Environment Secretary George Eustice opened up the debate over gene editing – a method of changing the existing DNA of organisms in plants and animals – at the Oxford Farming Conference today (7 January). It is different to genetically-modified science, where preferred genes are transferred from one organism to another.
Eustice said: "Now that we have left the EU, we are free to make coherent policy decisions based on science and evidence, and it starts today with a new consultation on proposed changes to English law that will enable gene editing to take place, so that we can achieve a simpler, scientifically credible regulatory framework to govern important new technologies.
"If we are to deliver the ambitions we have for the environment and make space for nature, then we must rebalance the incentives in our future agriculture policy to encourage sustainability, but we must also use the tools that science provides to ensure that profitable food production and sustainable land management go hand in hand."
The move was welcomed on the one hand by the UK body representing the country's food and drink manufacturers – The Food and Drink Federation (FDF) – but on the other it warned adopting such technologies could hurt exports to the EU.
The FDF's chief scientific officer Kate Halliwell offered her response: "FDF supports the use of technological solutions to support the competitiveness and sustainability of the UK food and drink supply chain. We support conducting a consultation to further understand the opportunities of the UK moving to a definition of gene editing which is in keeping with the international Cartagena Protocol on biosafety.
"We previously urged the Government to launch this consultation to ensure that all the tools needed by our industry would remain on the table for consideration. Divergence from European regulations could impact trade to the EU and also needs to be considered by Government in parallel to the clear opportunity such a technology presents."
The Department for Environment, Food a Rural Affairs (Defra), a government affiliated body launching today's consultation, which will run for ten weeks, explained "gene edited organisms do not contain DNA from different species, and instead only produce changes that could be made slowly using traditional breeding methods".
It said gene editing could "unlock substantial benefits to nature, the environment and help farmers with crops resistant to pests, disease or extreme weather and to produce healthier, more nutritious food".
Meanwhile, Professor Robin May, the chief scientific advisor at the UK's Food Standards Agency, said gene editing would not be employed if there is any risk to human health.
May said: "As with all novel foods, GE foods will only be permitted to be marketed if they are judged to not present a risk to health, not to mislead consumers, and not have lower nutritional value than existing equivalent foods. We will continue to put the consumer first and be transparent and open in our decision-making. Any possible change would be based on an appropriate risk assessment that looks at the best available science."