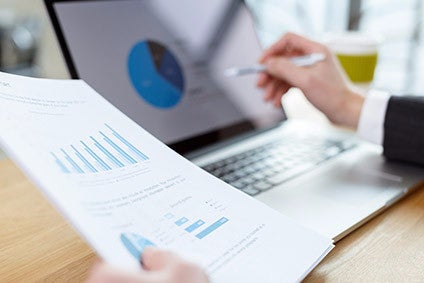 Food and drink companies operating in England and Wales are more confident than since before the UK's vote to leave the EU, according to a survey from banking giant Lloyds.
Some 48% of those polled said their confidence had increased since the UK referendum in June last year. Thirty per cent were less confident, the survey showed.
"Despite the short-term challenges brought about by the UK's exit from the European Union, such as the spectre of tariffs on EU trade and reduced access to European labour, the sector is gaining confidence," Elena Paitra, the head of food, beverages and tobacco with Lloyds' commercial banking arm, said. "Producers are proactively seeking new opportunities overseas and making steps to solve the productivity puzzle that has stifled UK PLC's growth."
The bank said its survey showed companies had "more ambitious growth plans than last year", with investment programmes holding "reasonably firm".
Among the companies polled, 69% said they would invest to secure new international customers, up from 55% in 2016.
However, the survey revealed some anxieties among food and drink manufacturers in England and Wales. Forty-eight per cent of firms said labour costs were "the industry's biggest challenge" over the next five years, up from 25% last year.
Concerns about ingredient security have also increased, with 36% saying it is one of the biggest challenges for the industry as a whole over the next
five years, up from 26% last year, Lloyds said.
Forty-eight per cent of respondents said they are importing fewer raw materials, potentially because of the UK's weak pound as a result of the uncertainty around planned exit from the EU.
Lloyds said forty-four per cent of the "large and more global firms" it polled – those with a turnover of more than GBP750m (US$986.1m) – said the UK's planned exit from the EU had already impacted their importing of raw materials.