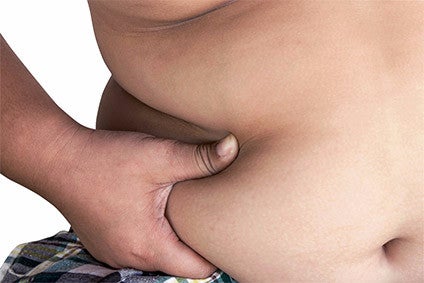 The UK government's bid to tackle childhood obesity in England, including a levy on soft drinks and a voluntary reduction for sugar reduction in foods, have been criticised by campaigners this morning (18 August).
The Conservative government today (18 August) unveiled its long-awaited "plan of action" and said it was "confident" the initiatives would "reduce childhood obesity while respecting consumer choice, economic realities and, ultimately, our need to eat".
As expected, the strategy includes a sugar tax on soft drinks, which will be introduced across the UK and was first announced by the former Chancellor of the Exchequer, George Osborne, in March.
The Government has also set out what it called "a broad, structured sugar reduction programme" and challenged food and drink manufacturers to reduce overall sugar across a range of products by at least 20% over the next four years.
However, as widely-predicted, the strategy ignored calls for curbs on junk food advertising and anti-obesity campaigners said the package of measures amounted to a "watered down" strategy that failed to signpost moves towards effective action.
The strategy will initially focus "on the nine categories that make the largest contributions to children's sugar intakes", which the Government said are breakfast cereals, yogurts, biscuits, cakes, confectionery, "morning goods" such as pastries, puddings, ice cream and sweet spreads.
"Work will then move on to cover the remaining relevant foods and drinks, including any products that may be out of scope of the soft drinks industry levy, for example, milk-based drinks. The sugar reduction programme will also work to reduce the sugar content of product ranges explicitly targeted at babies and young children," the Government said.
The food industry can achieve the reductions by cutting sugar in products, reducing portion sizes "or shifting purchasing towards lower sugar alternatives", the Government said.
Revenue from the levy on soft drinks collected in England will be invested in programmes that tackle childhood obesity including "encouraging physical activity and balanced diets for school-age children… and putting a further GBP10m (US$13m) a year into school healthy breakfast clubs to give more children a healthier start to their day".
The levy will apply to producers and importers to encourage suppliers "to reduce the amount of sugar in their products and to move consumers towards healthier alternatives", the government said. The Treasury is consulting on "the technical detail" of the levy and formal legislation will be published in a finance bill next year. However, producers and importers will be given two years to act "so that they won't face the levy if they take action".
The programme met with criticism from industry. Ian Wright, the director-general of the UK's Food and Drink Federation, said: "The target set for sugars reduction in the plan is flawed. It focuses too strongly on the role of this one nutrient, when obesity is caused by excess calories from any nutrient. Moreover the target is unlikely to be technically practical across all the selected food categories."
Wright said: "Reformulation is difficult and costly: there are different challenges for each product; recipe change can only proceed at a pace dictated by consumers. We will of course do everything we can in the next six months to work towards a practicable reformulation solution while continuing to urge the government to adopt a 'whole diet' approach."
However, health campaigners were also critical. The Children's Food Campaign said: "Apart from the sugary drinks tax, they have failed to get off the starting blocks. Indeed, what has been published today looks like the government running backwards: running away from a fully-fledged strategy to a watered-down plan; away from its own public health advisors' recommendations; away from any action to curb junk food marketing and promotions; and away from mandatory measures, back to the past failed voluntary approaches."
According to the strategy, Public Health England (PHE) will advise the UK government on setting sugar targets per 100g of product and calorie caps for specific single serving products. The four-year, category-specific targets for the nine initial categories will be published in March.
PHE will review progress and publish interim reports every six months. The Government said progress will be measured on the basis of reductions in the sales weighted average sugar content per 100g of food and drink, reductions in portion size so that these contain less sugar, "or a clear sales shift towards lower sugar alternatives".
However, the Government said sugar reductions should be accompanied by reductions in calories and should not be compensated for by increases in saturated fat. "Work to achieve salt targets should continue alongside the sugar reduction programme. From 2017, the programme will be extended to include setting targets to reduce total calories in a wider range of products contributing to children's calorie intake and across all sectors, including the out of home sector."
Work on saturated fat will be further reviewed in light of recommendations due next year from the Government's Scientific Advisory Committee on Nutrition.
On work towards "clearer food labelling", the Government said the UK's decision to leave the European Union "will give us greater flexibility to determine what information should be presented on packaged food, and how it should be displayed". "We want to build on the success of our current labelling scheme, and review additional opportunities to go further and ensure we are using the most effective ways to communicate information to families. This might include clearer visual labelling, such as teaspoons of sugar, to show consumers about the sugar content in packaged food and drink."