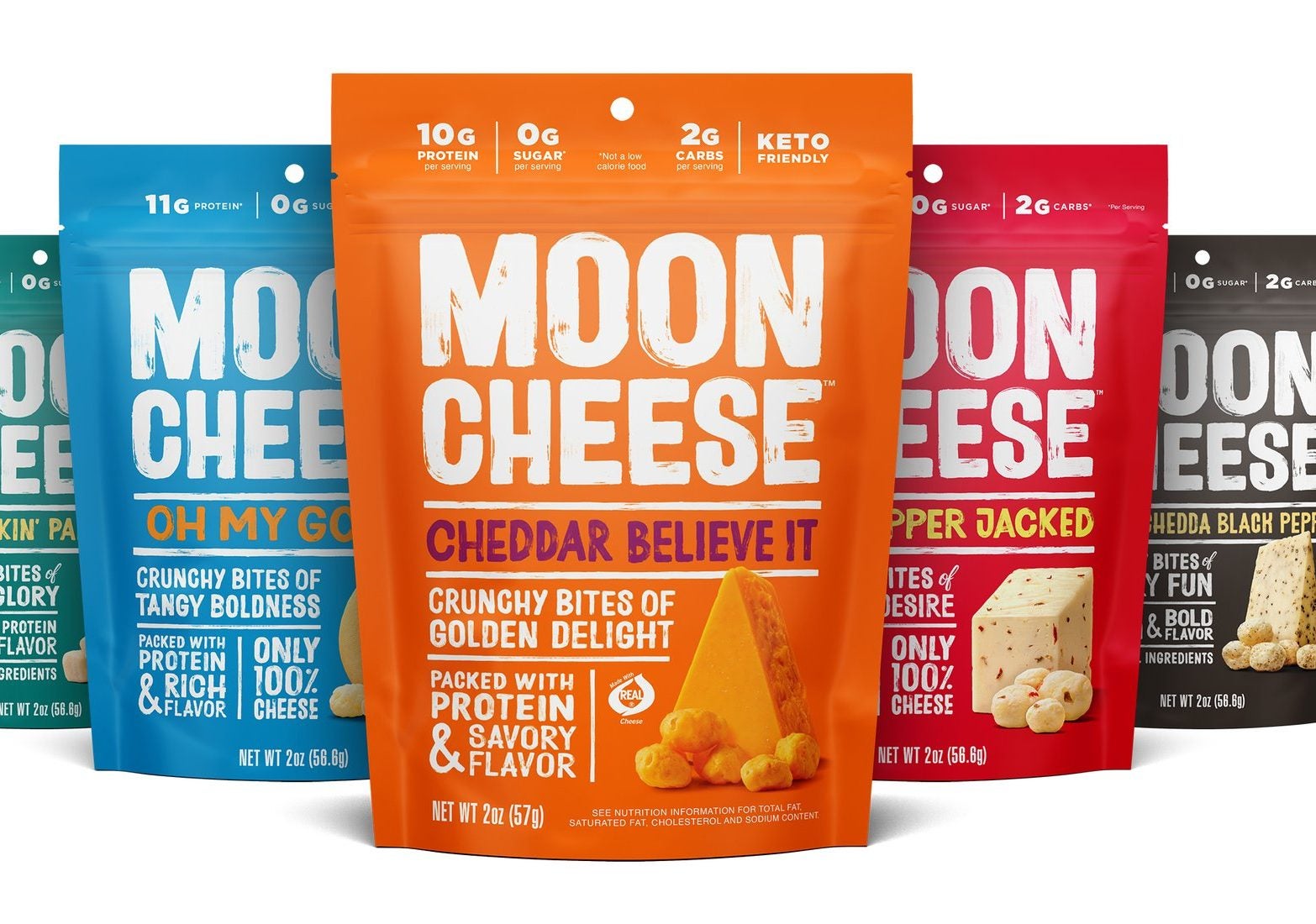 EnWave Corp., a Canada-based vacuum microwave technology specialist, has sold the Moon Cheese snack brand to former JV partner Creations Foods.
Moon Cheese was created as a partnership between the Canadian firm and Washington-based Creations Foods in 2015 under a joint venture, NutraDried Creations, split 51% and 49%, respectively.
The brand was initially launched as a "proof of concept" for the company's patented vacuum microwave technology before Enwave bought out Creations Foods' stake in NutraDried Creations in 2018, Enwave CEO Brent Charleton said. The business then traded under Enwave's banner as NutraDried Food Company.
Gluten-free and plant-based snacks supplier Creations Foods is owned by agri-food-focused Canadian private-equity firm Rio Investment Partners. The snacks company, located in Ferndale, produces the Toatzy brand of cookies and Chewma protein bites, and also serves private-label clients.
Aki Georgacacos, the chairman and CEO of Creations Foods, and also a co-founder and managing director at Rio Investment Partners, did not respond to Just Food's request for comment on the transaction.
A deterioration in financial performance and pressure on gross margins linked to the surge in commodity prices in the years since the buyout, has prompted Enwave to wind down the NutraDried Food business.
Charleton added: "The business did quite well in the following two years and then had sort of a plateau and a steep drop off in the past one-and-a-half to two years with regards to financial performance. That degradation in financial performance was primarily tied to huge increases in commodity pricing for block cheese, which eroded the gross margin.
"Once we triggered that orderly wind down, we had a number of parties come to us saying, 'well how much? We would like to take on this business and do it at a scale that makes sense'".
Creations Foods is taking on the Moon Cheese brand, inventory and a "large scale" vacuum microwave unit for US$2.75m to $3m, with the final price to be settled later this month, Charleton said.
The Ferndale firm will produce the snack brand in the same facility on a lease basis and on a lower square footage than the NutraDried operation.
Charleton said Enwave has farmed out 50 licences for its vacuum microwave technology in 23 countries, including the likes of US snacks major PepsiCo and Japan-headquartered peer Calbee.