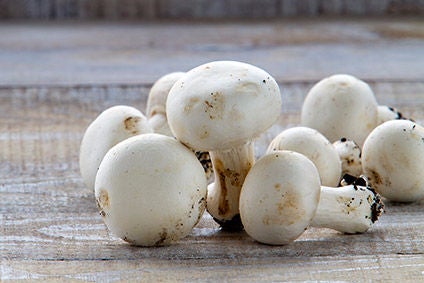 South Mill Champs, a US-based mushroom grower and supplier, has acquired fellow business Loveday Mushroom Farms in Canada for an undisclosed sum.
The two companies have combined to meet increasing demand across North America as consumers recognise the health benefits of mushrooms, South Mill Champs, which is backed by New York investment firm EOS Partners, said.
Loveday Mushroom Farms is located in Winnipeg, Manitoba, and, like South Mill Champs, serves the retail and foodservice channels.
"Partnering with Loveday makes sense on all levels," said Lewis Macleod, the president and CEO of Pennsylvania-based South Mill Champs. "We're culturally aligned, operating with similar high integrity and focus on providing customers with a high level of quality and service. The geographic location of Loveday is complementary to our bi-coastal operations and will further enhance our fresh supply chain in the Midwest region of Canada and the United States."
In 2017, what was then South Mill merged with Champs Mushrooms of British Columbia, Canada, to form South Mill Champs. The same year, but before the merger, EOS also invested in South Mill.
Burton Loveday, the president of the acquired business, added: "The combining of efforts will allow us to expand our capabilities and leverage South Mill Champs' infrastructure to further support our customers' growth and ever-increasing demands."