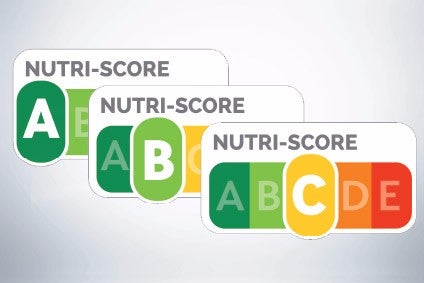 Eroski, the Spain-based grocer, has announced proposals for its suppliers of own-label products to use the Nutri-Score nutrition labels placed on-pack by some manufacturers and retailers in France and Belgium.
If the plan is endorsed by the co-operative retailer's suppliers, the first products to use the labels will go on sale later this year, Eroski said.
"We propose to our client partners the incorporation of the Nutri-Score labeling in the products of our brand because it is currently the model of nutritional information most endorsed by the international technical and scientific community and shows the best results when it comes to making it easier for the consumer to make healthier decisions when shopping," Alejandro Martínez Berriochoa, Eroski's director of health and sustainability, said.
The Nutri-Score nutrition labelling system was introduced by France on a voluntary basis in 2017. Nutri-Score is a labelling system ranging from A to F, with corresponding colour-coding designating products that are deemed healthy and those that are considered less healthy. It indicates the content of sugars, saturated fatty acids, salt and calories in food products, and enables consumers to make informed decisions about the food they eat.
Last month, Belgium also announced plans to bring in the labels on a voluntary basis.
In June, Danone told just-food it planned to use the labels on some of the products it sells in Germany.