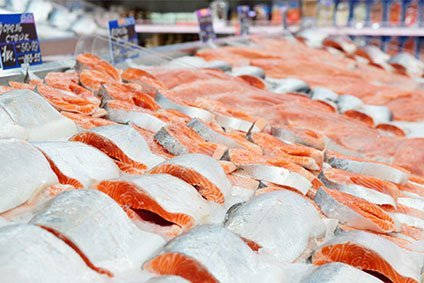 Subsidiaries of Estonia's salmon and trout farming business PRFoods and seafood processor Hiiu Kalur have inked an agreement to set up an offshore facility.
A letter of intent has been signed between Saaremere Kala and OÜ Tallinna Lihatööstus for the joint fish farm, according to a statement from PRFoods.
Saaremere Kala is a unit of PRFoods, while OÜ Tallinna Lihatööstus belongs to Hiiu Kalur-owned AS Direct Consulting.
"The idea of establishing a joint venture lies in uniting the long-term experience related to fishing and fish processing of AS Direct Consulting and the wide fish-farming experience of PRFoods," the statement read.

Hiiu Kalur was founded in 1991 and is one of Estonia's largest fishing companies. It shares seven fishing processing plants and also operates the ports of Veere, Lehtma and Suursadam.
PRFoods is also one of the country's largest fish farms, with operations in the Baltic Sea in Estonia, Finland and Sweden, and specialises in the production of rainbow trout. It also owns the UK-based firms JRJ & PRF, John Ross Jr. (Aberdeen) and Coln Valley Smokery.