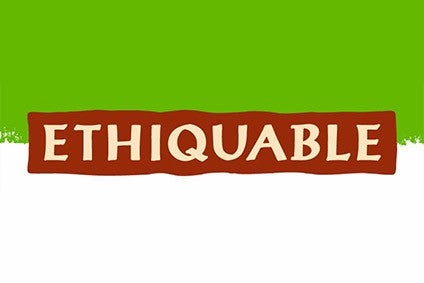 French fair trade co-operative Ethiquable plans to invest EUR15m (US$16.7m) in an organic chocolate plant.
The facility will be located in Fleurance, south-west France, and will open in spring 2021 with an annual production capacity of 1,300 tonnes. The project, in association with Peruvian cocoa producer and processor Norandino, will partly be funded by state bank CDC.
Ethiquable produces a range of fair trade food products such as peanut butter, spreads, biscuits and desserts, as well as chocolate. Cocoa accounts for 45% of sales. The co-op supplies major French supermarkets such as Carrefour, Auchan and Leclerc.
Turnover increased more than 20% last year to EUR63m, driven by the growing popularity of fair trade organic products.
Chocolate bar manufacturing is currently sub-contracted out in Italy but will gradually be brought in-house within the new site. Confirming comments in French media, co-founder Christophe Eberhart said: "We want to integrate added value, to be more innovative with recipes in supporting producers and gain in credibility in the eyes of retailers."