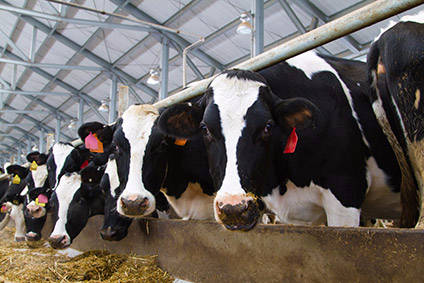 The EU has given the green light to Italy's plans for origin labels for milk and dairy products sold in Italy.
Italy's Ministry of Agriculture said Brussels did not raise any objections to Rome's proposals, which were announced this summer. The labels will be introduced on 1 January.
The Italian government is looking to protect Italy's milk sector, which has suffered from falling prices, notably since EU production quotas were scrapped in April 2015.
Maurizio Martina, Italy's Agriculture Minister, said the labels would "allow us to enhance the work of our farmers and the entire dairy supply chain".
Martina added: "Italy is at the forefront in an experiment on the maximum transparency of information to consumers. Our goal is that this law is then extended to the entire European Union, thus giving more than competitive instruments and income protection to producers. I thank the EU Commissioner Vytenis Andriukaitis for sensitivity and attention to a measure which, along with that in France, is unprecedented."
In March, Brussels agreed in principle for France to test out labels indicating the origin of meat and milk in processed foods. That decision sparked criticism from Europe's food manufacturing trade body, FoodDrinkEurope, which claimed the move was a "protectionist measure" and "the end of the single market", frustration that has continued.
National mandatory #origin #labelling for #food is inconsistent w/ EU's fundamental principles – #EUSingleMarket & credibility at stake! pic.twitter.com/BaOHM1K9hA

— Dirk Jacobs (@DirkJacobsEU) October 21, 2016