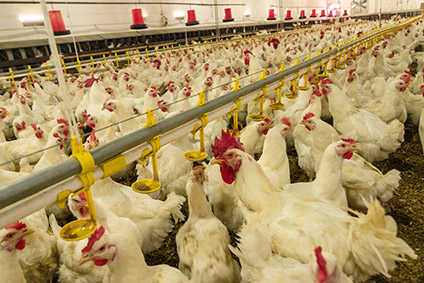 The EU has banned poultry imports from Ukraine due to concerns over avian flu, Ukraine's food safety agency has announced.
The ban, which is for an indeterminate period, was enacted after Ukraine informed the EU of a recent case of avian flu in the southern Ukrainian region of Kherson, Ukraine's state food safety and consumer protection agency said.
Last month, the European Commission urged EU member states to "remain vigilant and enforce bio-security measures", following outbreaks of bird flu in poultry and wild birds across Europe.
That announcement came after several international markets placed import restrictions on German poultry following an outbreak of bird flu in the country. However, a Commission spokesman told just-food then there had been "no official confirmation" of any internal restrictions being placed on the trade in poultry between EU member states.
Ukraine is not an EU member state, but works closely with the bloc under the EU's European Neighbourhood Policy, a foreign policy initiative designed for countries that border the bloc.