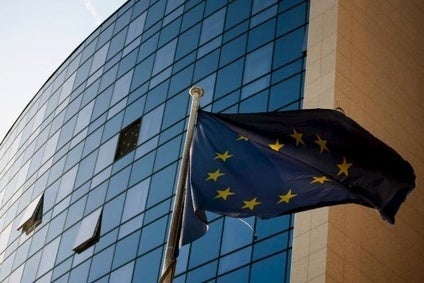 The European Commission said today (28 August) it would intervene in the bloc's dairy sector to help farmers affected by the Russian ban on dairy products from the market.
Brussels said it will open private storage aid for butter, skimmed milk powder and some cheese to try to alleviate the impact of Russian restrictions on imports of EU dairy products
The Commission also confirmed the period for public intervention of butter and skimmed milk powder will be extended until the end of the year.
Under the existing Common Agricultural Policy, Brussels can use private storage aid to help finance the cost of temporary storage of butter, skimmed milk powder and protected origin cheese for 90 to 210 days.
However, the Commission said it wanted to extend the measure to other cheese, given the "importance" of the value of their export to Russia. According to data from the European Commission, the EU exported EUR2.3bn of dairy products to Russia last year. It said cheese exports were worth close to EUR1bn. The Commission said 25 states exported cheese to Russia but named nine countries – including the Netherlands, Lithuania, Finland and Poland – as the main exporters.
"Price signals on the European dairy market show that the Russian ban is starting to hit this sector. In a number of member states, export earnings are being lost and new outlets need to be found. The European dairy sector needs time and help to adapt so I am announcing today targeted market support, focusing on milk powder, butter and exported cheeses If needed, further measures will follow," EU agriculture and rural development commissioner Dacian Ciolos said.
Moscow's ban on EU dairy products has had notable consequences at major dairy processors Arla Foods and Valio, which have both announced job cuts in recent weeks.
Dairy UK, the industry association for the sector in the UK, said the moves would help prevent an over-supply of dairy products in the EU.
Dr Judith Bryans, Dairy UK's chief executive, said the association would push for Cheddar to become eligible for the aid. "Cheddar is one of the most widely internationally traded cheeses and its exclusion from PSA would be detrimental to the UK dairy industry. We will be lobbying the Commission to argue for such an extension."
Two weeks ago, Brussels announced EUR125m (US$167m) in emergency funding for produce growers hit by the Russia ban on agricultural imports.