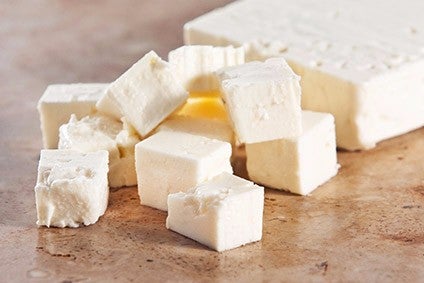 The European Union and China have inked a reciprocal agreement to protect the names of 100 food and beverage products on both sides from "usurpation and imitation".
In follow-up meetings from the EU-China summit in June, a bilateral agreement was signed today (14 September) on so-called Geographical Indications (GIs), building on discussions held last November.
The deal still needs the approval of the European Parliament and European Council but is expected to come into force before the end of the year. Four years after completion of the agreement, 175 GIs from both parties will be added to the list.
GIs for food categories on the EU side approved today include Feta, Danablu and Roquefort cheeses and prosciutto cured meats, along with specific butters, fruit and vegetables and olive oils.
From China's perspective, the list features Pixian bean paste, Shanxi vinegar and Zhaoyuan rice, along with a host of teas, fruits and vegetables.
The deal "should bring reciprocal trade benefits as well as introducing consumers to guaranteed, quality products on both sides", a statement from the European Commission (EC) read.
Janusz Wojciechowski, the agriculture and rural development commissioner for the EU said: "I am proud to see this agreement getting one step closer to its entry into force, reflecting our commitment to work closely with our global trading partners such as China.
"European Geographical Indications products are renowned for their quality and diversity, [and] it is important to protect them at an EU and global level to ensure their authenticity and preserve their reputation."
In 2019, China was the third-largest market for EU agri-food goods valued at EUR14.5bn (US$17.2bn), the EC said.