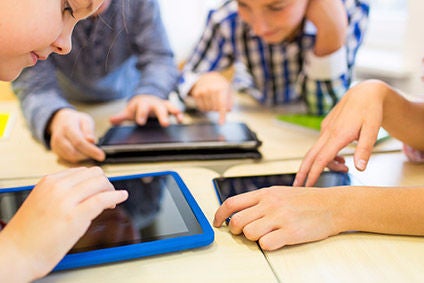 The EU Council has adopted proposals aimed at addressing rising childhood overweight and obesity across the EU including advocating more controls on advertising and marketing.
The Council said it considers the high prevalence of childhood obesity in many member states to be "a major health challenge". The proposals, drafted by the Employment, Social Policy, Health and Consumer Affairs Council (EPSCO), were adopted at a meeting on Friday (16 June) and call on member states to tackle childhood obesity by addressing both the lack of physical activity and unhealthy diets.
While there is a strong emphasis on areas such as physical activity and addressing socio-economic factors behind childhood obesity in the EPSCO proposals, they also urge EU national governments to reduce advertising and sponsorship of sugary and fatty foods targeted at children and adolescents.
The proposals also invite member states to incorporate measures to "promote and monitor the improvement of food products predominantly consumed by children".
They specify measures on marketing should extend to online platforms, social media and sponsorship, and urge member state governments and the EU Commission to take notice of "the urgent need to respond to the new challenge of marketing and advertising via online platforms and social media, where communication messages are often more targeted at individual children and more difficult to monitor".
They also encourage members states to engage with food manufacturers, retailers and the foodservice sector in efforts to improve diets and boost promotion of healthy options in order "to make the healthy option the easy option".
FoodDrinkEurope (FDE), the representative body for food manufacturers operating in the EU, welcomed the adoption of the EPSCO proposals. FDE said it "strongly supports" the recognition of the value of co-operation and partnership between different stakeholders. "We call on the ministers of health [of EU member states} to support and work closely with the food and drink sector and other stakeholders to help European consumers have more balanced diets," the FDE said.
However, the EPSCO conclusions sound a warning note regarding the balance between voluntary action by industry and regulation. "There is ample evidence to justify more effective actions on marketing of foods which are high in energy, saturated fats, trans-fatty acids, sugar and salt," EPSCO concludes. "Experience and evidence point to the fact that voluntary action may require regulatory measures in order to be more effective."
The EU Commission, meanwhile, is urged to continue to involve stakeholders in product improvement. The EPSCO proposals also call on the EU Commission to "support the drafting of EU codes of conduct in the area of marketing and commercial communication on foods, in particular in relation to children and adolescents, while appropriately involving stakeholders".