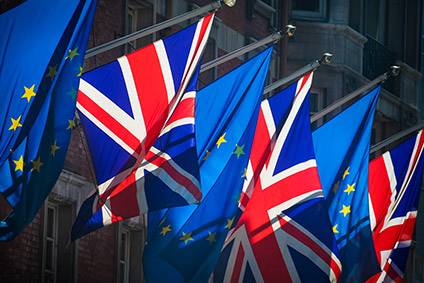 The European Union is expected to extend a six-month grace period for chilled meat entering Northern Ireland from the rest of the UK, an Irish broadcaster reported.
RTE said it understands European Commission vice president Maroš Šefcovic, who is leading discussions with the UK on the issue, has advised member states that the extension should be granted swiftly.
Northern Ireland is still treated as an EU member for trading purposes because it shares a land border with the Republic of Ireland. As a result, chilled meat from a third country such as post-Brexit UK cannot officially be exported there.
However, from the start of this year when the UK exited the EU, meat products such as sausages, mince and pies have been allowed to enter the province from Great Britain under a six-month grace period, agreed as part of the so-called Northern Ireland Protocol.
That agreement was due to expire at the end of this month but RTE's report suggests EU member states have informally agreed to grant the request, subject to conditions.
The main condition would be that the UK continues to align with EU food-safety rules for the duration of the extension. Whether the UK would agree to that condition remains to be seen.
The UK's Northern Ireland secretary Brandon Lewis has said it is reasonable to take the view that changes will be made to the Northern Ireland Protocol as it is "not sustainable" in its current form.
No official announcement has yet been made by either the EC or the UK government but Just Food understands the European Commission is not opposed to an extension but would want to discuss the conditions and how the parties could best use the time during such an extension.
UK mainland food suppliers, supermarket groups and hauliers have complained that supplying Northern Ireland has become increasingly difficult post-Brexit because of time-consuming border checks and additional paperwork.
Being treated as an EU member for trading purposes has also become a political issue in Northern Ireland with the Democratic Unionist Party (DUP), which wants Northern Ireland to be treated in the same way as the rest of the UK, calling for changes to be made to the protocol or even its abolition.
RTE speculated that one reason why the EU would agree to an extension to the grace period would be to cover the Loyalist 'marching season' in July, when tensions between the two communities in the province are at their highest.
Just Food asked the UK government and the EC for a response to the RTE story.
An EC spokesperson said it had no comment "just yet" but added: "We are currently discussing this amongst Member States and with the European Parliament. We are also in technical discussions with the UK."