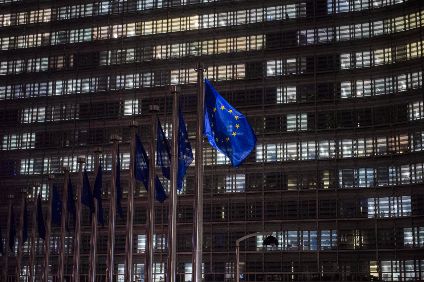 The European Commission has fined two companies based in France and the Netherlands more than EUR30m (US$32.8m) for breaching antitrust rules related to a cartel that inflated prices of canned vegetables.
The Commission said in a statement it found Bonduelle and Groupe CECA B, both headquartered in France, and Dutch firm Coroos were part of the cartel over a 13-year period which set out "to preserve or strengthen their position on the market", including increasing prices. The infringement covered the whole of the European Economic A rea (EEA ) and lasted from 19 January 2000 to 11 June 2013 for Bonduelle , and to 1 October 2013 for Coroos and CECA B.
CECA B was fined EUR18m while Coroos was penalised to the tune of EUR13.7m. Bonduelle escaped a fine of around EUR250m for revealing the existence of the cartel. A ll three companies had also exchanged "commercially sensitive information", the Commission said.
EU Commissioner Margrethe Vestager, who is in charge of competition policy, said: "European consumers should have access to food at affordable prices. Competition enables that. But instead of competing with each other, Coroos and Groupe CECA B agreed to divide the market among themselves and to fix prices for canned vegetables across Europe. They did so for over a decade.
"These cartels ultimately hurt European consumers and with today's decision we send a clear message to companies that cartels are not accepted."
The Commission's investigation revealed the existence of a single infringement comprising three separate agreements.
One deal covered private-label sales of canned vegetables such as green beans, peas, and mixed peas and carrots to retailers in the EEA . A nother concerned private-label sales of canned sweetcorn to retailers. A third covered both own brands and private-label sales of canned vegetables to retailers and to the foodservice industry, specifically in France.
Coroos participated only in the first agreement while Bonduelle and Groupe CECA B participated in all three, the Commission said.
A nother company in Italy, Conserve Italia , is also under investigation.
"In the context of the same investigation, the Commission opened proceedings against a fourth company, Conserve Italia . Conserve Italia is not covered by this settlement decision and therefore the investigation will continue under the standard (non-settlement) cartel procedure for this company," the Commission added.