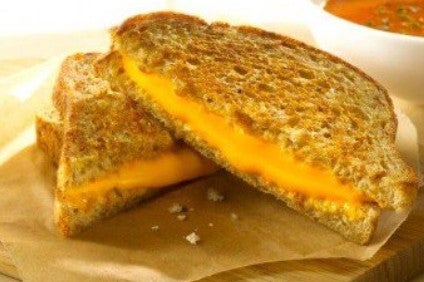 Under proposals approved by a group of MEPs this week, meat-alternative food products are set to be stopped from carrying names that do not reflect their natural content, spelling the demise of labels such as 'veggie burgers'.
The European Parliament's Agriculture Committee assembled on Monday (1 April) to vote on the first proposed reforms to the Common Agricultural Policy (CAP) beyond 2020. Amendments to the common market organisation (CMO) for agricultural products garnered 29 votes in favour to seven against, and one abstention.
One of the so-called Compromise Amendments stated: "Names that fall under Article 17 of Regulation (EU) No 1169/2011 that are currently used for meat products and meat preparations shall be reserved exclusively for products containing meat. These designations include, for example, steak, sausage, escalope, burger and hamburger."
The latest EU proposals mirror a previous objective, whereby the European Court of Justice ruled in 2017 that plant-based dairy products could not carry similar names to their traditional animal-based counterparts.
In light of the new proposals, a report in the UK's Guardian newspaper this week suggested 'veggie discs' may emerge as one of the designated names for vegetarian or plant-based burgers, along with quorn tubes, soya slices and seitan slabs for other meat-alternative products.
According to the newspaper, French socialist MEP Éric Andrieu, who is responsible for overseeing the legislation, said the proposed prohibition was just "common sense".
He reportedly added that MEPs had voted in the best interests of consumers and the move should be seen as an opportunity for vegetarian brands to make their mark.
"We felt that steak should be kept for real steak with meat and come up with a new moniker for all these new products," Andrieu said in the article. "People need to know what they are eating. So people who want to eat less meat know what they are eating – people know what is on their plate."
The approvals instigated by the Agriculture Committee now need to go before the European Parliament as a whole, which is set to be after the 23-26 May European elections. Political leaders will then need to look at the proposals before passing them on for final approval.
Article 17 states under its first clause: "The name of the food shall be its legal name. In the absence of such a name, the name of the food shall be its customary name, or, if there is no customary name or the customary name is not used, a descriptive name of the food shall be provided."
And a clause in the Annex VI section of Article 17 states. "In the case of foods in which a component or ingredient that consumers expect to be normally used or naturally present has been substituted with a different component or ingredient, the labelling shall bear – in addition to the list of ingredients – a clear indication of the component or the ingredient that has been used for the partial or whole substitution….."