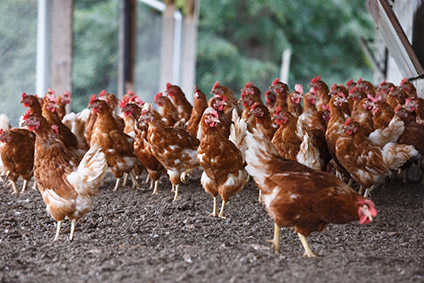 The European Union has lifted a temporary ban on poultry exports to the bloc from Ukraine after the two sides agreed on "regionalisation arrangements" for tackling avian flu, Kiev has announced.
The Ukraine government said poultry exports resumed yesterday (30 January) following talks between its agrarian policy and food minister Taras Kutovyi, the EU's Commissioner for Health and Food Safety Vytenis Andriukaitis and veterinary officials from the EU and Ukraine.
The head of Ukraine's food safety and consumer protection agency, Vladimir Lapa, said the country had also agreed to the "full adaptation" of an association agreement with the EU on sanitary and phytosanitary measures "to the mutual recognition of equivalence". Lapa said: "We are determined to not only simplify mutual trade but also to fully adapt the association agreement."
The EU announced in December it had banned poultry imports from Ukraine as a precautionary measure after authorities in the country reported a case of avian flu in the southern Ukrainian region of Kherson.
Ukraine is not an EU member state, but works closely with the bloc under the EU's European Neighbourhood Policy, a foreign policy initiative designed for countries that border the bloc.