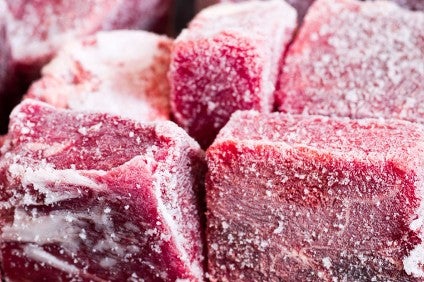 A trade deal between the EU and South American bloc Mercosur has finally been signed after talks going back two decades but its final implementation could face opposition from at least one European country with a large beef industry.
It has been suggested the deal may take another three years to come to fruition, as it has to be ratified by all 28 EU member states (27 if the UK has left the EU by then) and Mercosur member countries Brazil, Argentina, Paraguay and Uruguay.
Ireland, with beef farming and production one of the largest parts of its food sector, has already expressed fears about the impact of tariff-free beef coming into Europe from beef-producing powerhouses in South America.
Its Minister for Agriculture Michael Creed, quoted in The Irish Times newspaper, said: "The EU-Mercosur trade deal is a very comprehensive trade agreement, but one particular aspect of it, this agreement to allow the Mercosur countries to supply 99,000 tonnes of beef into the EU market, is a very significant negative for us."
This response comes despite the deal stating that Mercosur countries cannot start selling large quantities of beef into the EU for ten years.
The deal, inked on Friday (28 June), will, according to the European Commission, "consolidate a strategic political and economic partnership and create significant opportunities for sustainable growth on both sides, while respecting the environment and preserving interests of EU consumers and sensitive economic sectors".
It aims to cut or remove trade tariffs, making imported products cheaper for consumers while also boosting exports for companies on both sides.
Jean-Claude Juncker, president of The European Commission, said: "Through this trade pact, Mercosur countries have decided to open up their markets to the EU. This is obviously great news for companies, workers and the economy on both sides of the Atlantic, saving over EUR4bn (US$4.53bn) worth of duties per year. This makes it the largest trade agreement the EU has ever concluded."
Cecilia Malmström, the EU's Commissioner for Trade, added: "Today's agreement brings Europe and South America closer together in a spirit of cooperation and openness. Once this deal is in place, it will create a market of 780 million people, providing enormous opportunities for EU businesses and workers in countries with whom we have strong historical links and whose markets have been relatively closed up to now."
She said the deal creates "a strong framework to jointly address issues like the environment and labour rights, as well as reinforcing sustainable development commitments we have already made, for example under the Paris Agreement".
Addressing the fears of European beef producing countries, including his own country, Ireland, Phil Hogan, the EU's Commissioner for Agriculture and Rural Development, said: "For this agreement to be a win-win, we will only open up to agricultural products from Mercosur with carefully managed quotas that will ensure that there is no risk that any product will flood the EU market and thereby threaten the livelihood of EU farmers."
France, for one seems convinced. Quoted by the news agency Reuters, French President Emmanuel Macron said the draft deal was "good" and had met key French demands.
Paris, which had expressed concern over the risk of a surge in South American agricultural exports to Europe, said it welcomed provisions protecting European geographical origin certification for food products and limiting Mercosur exports of sugar and beef.
The Irish, however, seem less convinced with Creed refusing to rule out Ireland voting against the deal at the EU Council of Ministers, according to The Irish Times.
Creed said the deal would remove 28% tariffs on Irish dairy products going into the Mercosur countries, which was to be welcomed, but he said the overall impact could be seriously damaging to the Irish beef industry, the newspaper reported.
"We already have a European beef market that's in marginal oversupply, and given all the uncertainty about Brexit and the UK, where we sell 300,000 tonnes of Irish beef annually, this deal is very disappointing for us," he was quoted as saying.
He said the challenge now is for Ireland to build alliances with like-minded countries similarly concerned about the impact.
The newspaper also quoted Angus Woods, national livestock chairman of the Irish Farmers' Association saying his organisation estimated the deal would cost the Irish beef sector EUR750m a year in lost revenue.
"We in the IFA will fight tooth and nail against this – we don't accept it is a done deal," he said.
The EU claims the bloc's agri-food sector will benefit from slashing existing Mercosur high tariffs on EU export products. Current tariffs include a 20% charge on chocolates and confectionery.
The agreement will also, as indicated, provide duty-free access subject to quotas for EU dairy products (currently charged at 28%).
And Mercosur countries will also put in place legal guarantees protecting from imitation 357 "high-quality" European food and drink products recognised as Geographical Indications (GIs), such as Comté cheese from France and Prosciutto di Parma meat products from Italy.