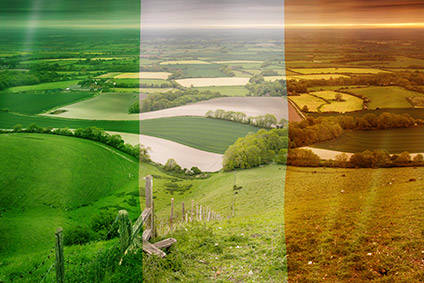 The European Commission has agreed to compensate farmers for a collapse in beef and dairy prices in the event of a no-deal Brexit, according to reports.
News outlets, including The Irish Times newspaper, are reporting European Commissioner for Agriculture and Rural Development Phil Hogan as saying that farmers would be in line for hundreds of millions of euros in emergency aid to offset a market collapse and the loss of British customers in the event of the UK leaving the EU on 29 March without securing a trade deal.
The compensation could prove a lifeline for beef and dairy farmers in Ireland and Denmark which are heavily dependent on the UK as a market for their products.
The details of the scheme were finalised between Irish Agriculture Minister Michael Creed and Hogan, the newspaper said.
The two are believed to have met last Monday (28 January) to discuss the potential impact of a disorderly Brexit on the Irish agri-food and fisheries sectors.
Reports said Commissioner Hogan reiterated the EU's readiness to respond and support Ireland, which is thought to be the country most vulnerable in the event of a no-deal Brexit. Half of all Irish beef exports end up in the UK.
The media reports said Hogan declined to discuss the size of any potential EU package of financial supports.
just-food has asked the European Commission for clarification of the reports.