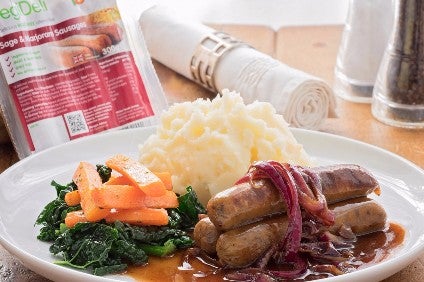 The European Union has bowed to food industry pressure to have a legal definition of vegetarian and vegan food.
However, the EU has said its preparatory work for an implementation act will not start until 2019, suggesting it is not high on its list of priorities.
The brief announcement came via the Regulatory Fitness and Performance Programme Scoreboard Survey, linked to the REFIT platform the EU established to provide an opportunity for stakeholders to submit suggestions on how to make the bloc's laws more effective.
With regards to a legal definition of vegetarian and vegan food – which could then be used on foods labelling – it is responding to a submission by the Austria-based European Vegetarian Union (EVU) on the REFIT platform.
However, its implementation is not certain. Once the European Commission has finalised the draft, EU member countries will vote for or against its adoption.
Brussels-based industry body FoodDrinkEurope has also been pushing for a legal definition and said it is supportive of the Commission's announcement.
A spokesperson for FoodDrinkEurope told just-food: "It is essential to have a clear definition so consumers know what they are buying and it also supports the single market."