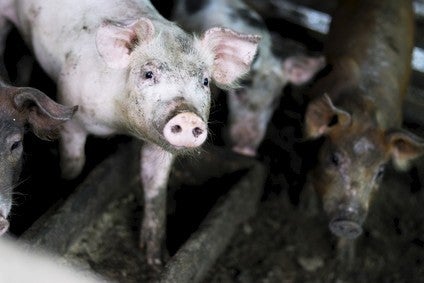 The European Commission has announced plans for financial assistance for pigmeat producers in the EU hit by Russia's embargo on imports from the bloc.
EU member states yesterday (24 February) approved measures to try to support pigmeat prices, which have slumped since Moscow slapped a ban on imports from the region last summer.
Brussels said Russia's ban, combined with an increase in EU production, had led to pigmeat prices currently being 20% below the five-year average. It said prices had been more than 15% below the average for the last six months. Gross margins, it added, are also 15% below the historical average.
Under the scheme, Brussels finances a fixed amount to contribute to the basic costs of storage for certain pigmeat cuts for 90 to 150 days. For example, for hams the rate varies between EUR254 (US$288.3) a tonne for 90 days and EUR278 per tonne for 150 days.
EU agriculture commissioner Phil Hogan said the "private storage aid" was the "most effective tool available to us to address the difficult market situation".
He added: "This measure will remove a considerable volume of product from the market, which should have the effect of putting a floor under the market, stabilising the financial situation of farmers and should enable the market to recover by stimulating the fragile recovery in prices."
The scheme will formally open next week.