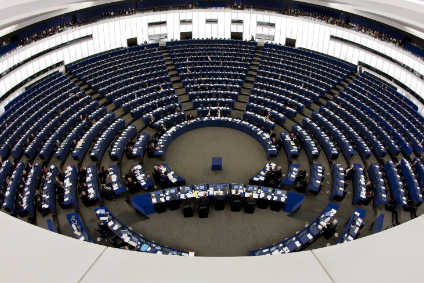 Talks between EU member states, the European Commission and the European Parliament have started on moves to curb so-called "unfair trading practices" in the supply chain.
The discussions, known as the "trilogue" phase of the EU's legislative process, follow the Parliament yesterday (25 October) giving the green light to its negotiating team to begin talks with the Commission and the European Council.
In April, the Commission set out proposals to ban "damaging unfair trading practices" in the food supply chain in a bid to ensure fairer treat­ment for small- and medium-sized (SME) food and farming businesses.
Under the Commission's plans, the trading practices to be banned include late payments for perishable food products, last-minute order cancellations, unilateral or retroactive changes to contracts and forcing the supplier to pay for wasted products.
Members of the European Parliament are looking to broaden the scope of the plans to, for example, include all actors in the food supply chain and not only small- and medium-sized producers.
MEPs have set out amendments to the Commission's plans that include banning payments made later than 60 days for non-perishable products, counting from the last day of the month when the invoice was received or the agreed delivery day.
MEPs also want to prohibit the unilateral cancellation of an order of perishable products less than 60 days from the agreed delivery date. At present, the Commission has proposed no deadline.
Paolo De Castro, an Italian MEP and the European Parliament's chief negotiator, said yesterday: "It was now or never and I am happy that in spite of all the pressure in recent weeks from the supermarkets lobby to kill this legislation, the Parliament has given us a green light to finalise the work on new rules that our farmers so desperately need to cut the unfair trading practices from the food supply chain."
"Now we need to start trialogue talks immediately and to finalise them by Christmas. This is our only window of opportunity to be able to make it before the EP elections."