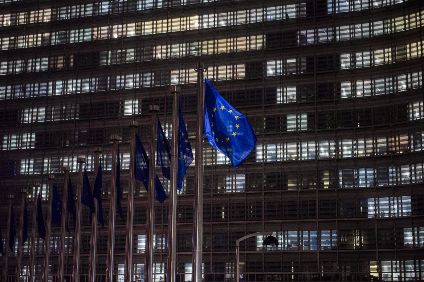 The European Union has mapped out a new Farm to Fork Strategy aimed at creating a sustainable food system within the bloc.
It is partly a response to the uncertainty created within the food system by the coronavirus outbreak, which also delayed the launch of this plan.
The strategy, part of the wider European Green Deal, is intended to create a "new, sustainable and inclusive growth strategy to boost the economy, improve people's health and quality of life [and] care for nature," according to the European Commission (EC), the EU's executive arm.
The EC said the strategy is also central to its agenda to achieve the United Nations' Sustainable Development Goals.
"All citizens and operators across value chains, in the EU and elsewhere, should benefit from a just transition, especially in the aftermath of the Covid-19 pandemic and the economic downturn," it said when launching the strategy today (20 May).
"A shift to a sustainable food system can bring environmental, health and social benefits, offer economic gains and ensure that the recovery from the crisis puts us onto a sustainable path."
It added: "The Covid-19 pandemic has underlined the importance of a robust and resilient food system that functions in all circumstances and is capable of ensuring access to a sufficient supply of affordable food for citizens."
More specifically, it said people are seeking value in food more than ever before and want to feel closer to their food.
"They want food that is fresh, less processed and sustainably sourced. And the calls for shorter supply chains have intensified during the current outbreak. Consumers should be empowered to choose sustainable food and all actors in the food chain should see this as their responsibility and opportunity," it said.
The EC suggested the transition to sustainable food systems is also a "huge economic opportunity".
It said: "Citizens' expectations are evolving and driving significant change in the food market. This is an opportunity for farmers, fishers and aquaculture producers, as well as food processors and food services. This transition will allow them to make sustainability their trademark and to guarantee the future of the EU food chain before their competitors outside the EU do so.
"The transition to sustainability presents a 'first mover' opportunity for all actors in the EU food chain."
Under an associated plan to increase biodiversity, the EC is targeting the reduction in the use of pesticides by 50% in the next decade. The plan would also reduce sales of antimicrobials for farmed animals by 50%, and the use of fertilisers by 20%, by 2030.
Responding to the launch of the Farm to Fork Strategy, Mella Frewen, director general of lobby group FoodDrinkEurope , said: "Today the Commission has set out its ambition for our food systems to become the gold standard for sustainability. We support this ambition.
"While the food supply chain has shown resilience throughout the Covid-19 pandemic by providing consumers with continued access to safe, nutritious and affordable food and drink products, this resilience must be further enhanced to prepare for other significant challenges on our doorstep, notably climate change."