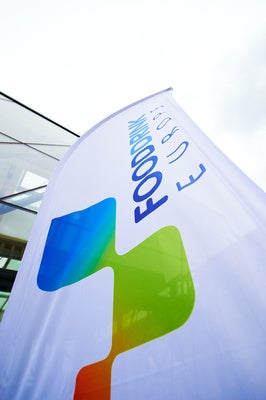 The food industry is not making it easy for consumers to buy healthier products and is not doing enough to reduce salt and sugar, the World Health Organisation has claimed.
Dr. Roberto Bertollini, chief scientist at the WHO's European arm, questioned the food sector's work on health and the effectiveness of its work to change the recipes of their products.
"I have a dream. We need to reach a situation where the healthy choices are easier for people. It means the product, price, promotion, advertisement," he told an industry conference in Brussels.
"The second dream I have is to work with an industry that shares the objective of improving the health of the people, not only the legitimate way to get money but also to improve the health of society at large. I don't see [either of] them at the moment."
Under pressure from regulators, health organisations and campaigners, as well as consumers looking for healthier products, food companies are reformulating their products to reduce what are sometimes termed "nutrients of concern", chiefly sodium, sugar and fat.
However, Dr Bertollini questioned whether the industry was doing enough.
"Sometimes I don't understand why certain things are not taken up like the reduction of salt content in certain products, or sugar content. There are certain behavioural issues that need to be promoted but, on the other hand, there are certain actions from the industry's side that are not too effective if at all. We need to start talking much more and work together but we need to share values and objectives," he said.
Speaking at the same conference, held by European food industry association FoodDrinkEurope, Jim Moseley, president of UK trade body The Food and Drink Federation, said the sector had worked hard to make their products healthier, although he conceded more progress was needed.
"It would be fair to say there are still categories both in the grocery field and out-of-home consumption where we could do more both in terms of providing information and reformulation," Moseley, who is also MD of General Mills' operations in the UK and Ireland, said.
"That's not to say we're not doing anything. I could astonish you with how much salt we've reduced, how much saturated fat we've reduced, how much low-calorie options there are, how much work there is done on portion sizes. When you talk to consumers, they say there is the availibility and choice out there. Can we do more? Of course we can."