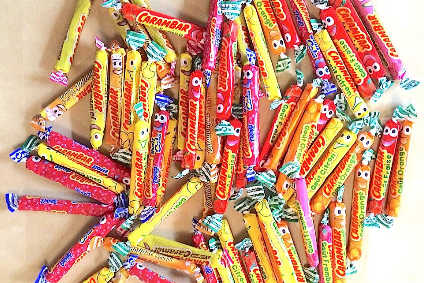 Mondelez International is in exclusive talks over the potential sale of European chocolate brands including Carambar and Terry's to Eurazeo, the French investment company.
Eurazeo said it was looking to buy several "iconic" brands, which also include Poulain and Krema, "in order build and develop a new group [in the sector]."
A deal could also involve licences to Pastilles Vichy, Suchard Pralines and Malabar. The planned transaction also makes provision for Eurazeo to acquire five manufacturing plants in France.
Media reports value the deal at around EUR250m but this has not been confirmed.
Eurazeo said following discussions with Mondelez, staff representatives and clearance from the French anti-trust authorities, a transaction should be closed by next spring.
No-one was immediately available to comment at Mondelez.
Eurazeo hopes "to bring major benefits to these high-profile brands" and an "in-depth knowledge of the food industry backed by more than 30 years' experience as the majority shareholder of Danone". The firm said it could count on "the support of highly-skilled industry specialists."
Two of the latter – Pierre Le Tanneur, former CEO of the Spotless Group, a specialist in laundry aids insect control and household care, and Patrick Mispolet, former CEO of Orangina-Schweppes France, would invest alongside Eurazeo and become non-executive directors of the new confectionery group to be created spanning France and Europe.
"We are particularly enthusiastic about this unique opportunity to invigorate and develop a portfolio of legendary brands, which are deeply rooted in our history, by significantly investing in innovation and marketing support," said Eurazeo deputy CEO Virginie Morgon.