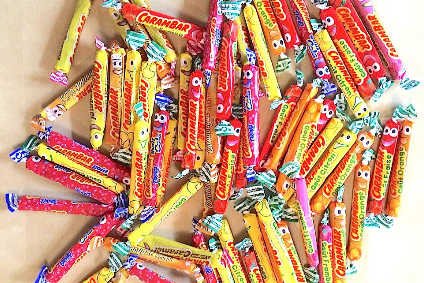 Eurazeo, the French investment firm set to buy a clutch of Mondelez International's European confectionery brands, has named the management team to run the businesses.
In a stock exchange filing, Eurazeo said its planned acquisition of the brands, including Carambar and Krema, had been approved by competition officials. The deal, announced in March, is expected to be finalised next spring.
The firm also set out the management board for CPK, the holding company of an entity called Carambar & Co. that will house the brands.
Former Cadbury executive Jean-Marc Saubade will be the general manager of CPK. Below Saubade, sits a six-person management board that includes Eric Keff, CFO of packaging group Global Closure Systems, as finance director, ex-Mondelez executive Jean Torchia as international director and another former Mondelez executive, Olivier Colin, as sales director.
Saubaude said: "We have just reached a crucial milestone in our project with the set-up of this highly-skilled management board. The future management team is already working to inject new life into the iconic brands Poulain, Carambar, Krema, La Pie Qui Chante and Terry's – in the UK. The management board and I are preparing to unite the teams from the five manufacturing plants in France, the sales force and the head office staff behind this ambitious and exciting project."
The transaction should see Eurazeo acquire five plants across France. When Eurazeo announced the deal this spring, it said Pierre Le Tanneur, former CEO of the Spotless Group, a specialist in laundry aids insect control and household care, as well as Patrick Mispolet, former CEO of Orangina-Schweppes France, would invest alongside the investment firm and become non-executive directors of the new confectionery group.
The deal has led to the closure of a Mondelez plant in Spain that manufactures products sold under brands including Dulciora, Krema, Carambar, La Pie Qui Chante and The Natural Candy Company. The site is scheduled to close in May 2017.